All Time Low gives all-time good time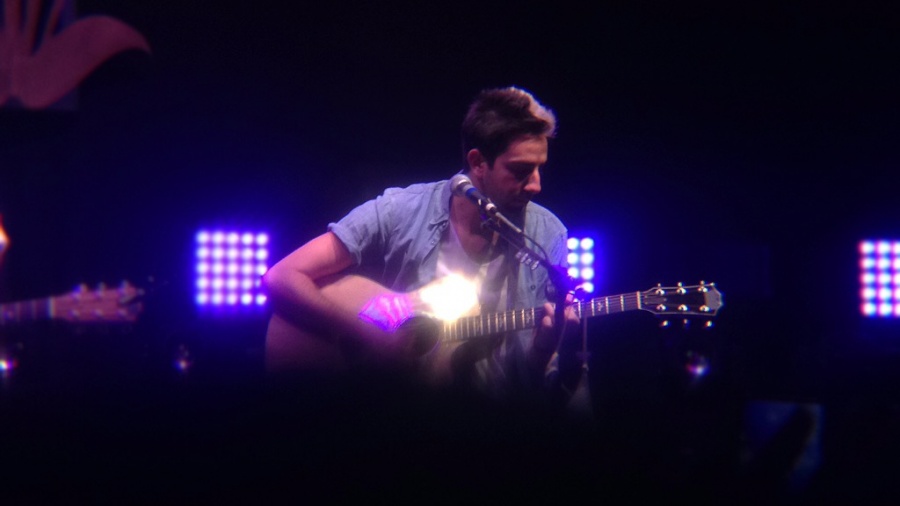 Pop punk band All Time Low closed out The Los Angeles Grove's annual Summer Concert Series July 29 by pleasantly surprising fans with a rare acoustic show opened by up-and-coming musician Sean Kelly. I lined up as early as 10 hours prior to when the doors were opened and the concert was well worth the wait.
The Baltimore-based band, consisting of guitarist and singer Alex Gaskarth, guitarist Jack Barakat, drummer Rian Dawson and bassist Zack Merrick  performed a setlist of songs that spanned the band . Gaskarth chose to skip certain explicit lyrics, adapting to the family-friendly atmosphere of the venue.
All Time Low's set started with "Kids In The Dark" from their latest album "Future Hearts," released April 7 of this year. Other songs played from this album were "Something's Gotta Give," "Missing You," "Runaways"— which they played acoustic for the first time — and "Cinderblock Garden"— live for the first time.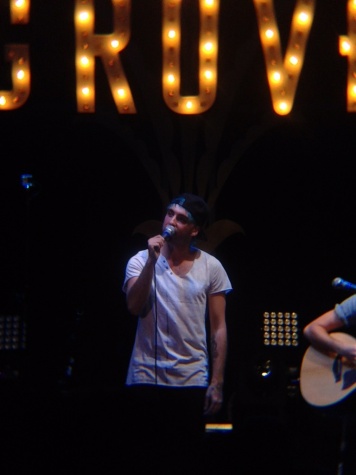 "Remembering Sunday" from their 2007 album "So Wrong, It's Right," "Weightless," "Damned If I Do Ya (Damned If I Don't)," the gut-wrenching "Therapy" from "Nothing Personal" debuted in 2009, "Backseat Serenade," and "Somewhere In Neverland," both from their 2012 album "Don't Panic," were all older but beloved songs the band performed. As previously stated, it is extremely rare for All Time Low to have an acoustic show. It was a real treat to be able to witness it firsthand.
As usual, the band ended their set with the recently certified platinum track "Dear Maria, Count Me In," also from "So Wrong, It's Right."
An All Time Low concert, however, is not complete without Gaskarth and Barakat's onstage antics. At one point, Barakat even treated Gaskarth by handing him a cup of apple juice before the singer
I think the crowd was friendlier than usual because they were so grateful for the free show. Ticket prices to All Time Low's concerts are rising as fast as "Future Hearts" did on the charts the week of its release. The lack of ticket price for this show is just another reason the experience was priceless.
All in all this was a fantastic opportunity to see my favorite band in a different light. It is almost overwhelming to know that I was one of a little more than 1,000 people to witness certain songs played live for the first time ever. Further, the venue had accessible, high quality facilities and
the event was well organized. Citi Bank staff members provided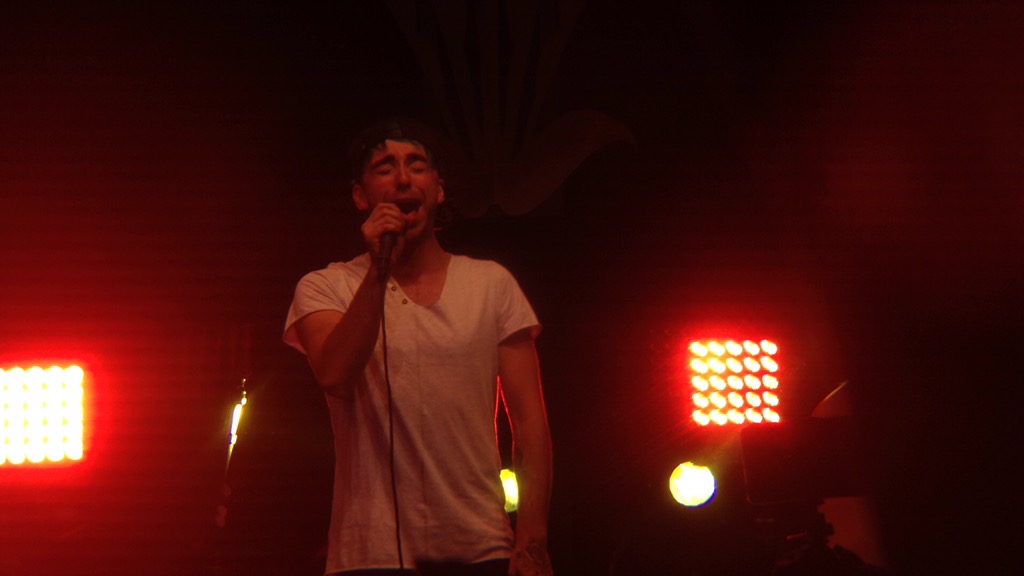 guests with free water and paper fans to combat the heat while waiting in line. Based on these factors, I'd give the concert a rating of 10/10.
Whether or not you've heard All Time Low before, I highly recommend checking out their new music. I also
suggest you attend one of their shows on their upcoming fall tour.
All Time Low will be touring with Sleeping With Sirens and Neck Deep on the Back To The Future Hearts tour, kicking off on Oct. 9 in Florida. The tour will stop in Los Angeles on Oct. 23 at the Shrine Exposition Hall.