P.E. requirement to end
Board approves ending P.E. requirement for freshman athletes
Hang on for a minute...we're trying to find some more stories you might like.
The Oak Park Unified School District Board of Education approved the implementation of a physical education exemption for ninth grade athletes Tuesday, Nov. 17. The exemption will begin in the 2016-2017 school year and allow freshmen who participate in a school-sponsored, interscholastic athletic program to not be required to take P.E.
Earlier the same day, the School Site Council, which comprises five students, five parents, three teachers, one counselor and Principal Kevin Buchanan, voted on the proposal. The Council voted to have the proposal presented to the school board later that day, but the vote was not unanimous.
"
I believe in the program the way it was, so did a lot of other people,"
— Ann Petit
"I thought the proposal had merit, but I needed more time to look at it in detail," Site Council member and math teacher Catherine Lory said.
In order for ninth grade athletes to receive the exemption, they must pass the California Physical Fitness Test. These athletes must also participate in their sport for an amount of time equal to or greater than the time commitment of a physical education class — about 400 minutes for every 10 school days.
According to Buchanan, the school will not offer physical education credit for cheerleading and marching band, as many high schools do.
In proposing the revision to the Board of Education, the administration argued that ninth grade athletes already participate in strenuous exercise for a few hours each day and would not benefit from an extra 90 minutes of exercise in a P.E. class.
At the meeting, Buchanan asserted that the exhaustion caused by the excessive physical exertion made it more difficult for the student to perform well academically. The administration expects more ninth graders will, instead of participating in a P.E. class, enroll in electives and have more energy and free time.
"It's difficult because not all kids are going to take advantage of this," Buchanan said.
One goal of the revision is to make it easier for students to complete their graduation requirements without having to enroll in zero period or summer school classes.
"I am trying to create room in the ninth grade schedule, which is so bound by requirements," Buchanan said.
Oak Park High School teachers were ambivalent.
"Based on the discussions I've had, many teachers feel that the ninth grade PE department is valuable because it involves not only physical activity but also writing and research and has recognized with awards," Lory said.
English teacher Kathleen Bowman was "surprised" to learn about the change.
"I had not heard about it," Bowman said, "and I thought that it was something that would come to the staff since it is a big change."
The administration also intends to move after-school sports practices to daytime classes; students who wish to be on a sports team would have to take the corresponding class, making it easier to schedule athletic facilities and limit practices that take place in the late afternoon.
In response to the new change, Buchanan hopes to have more teachers act as coaches for the sports which would involve a class during school hours.
There is some concern surrounding the policy.
"I believe in the program the way it was, so did a lot of other people," Athletic Director and P.E. teacher Ann Pettit said.
The school administration plans to collect data — specifically, data about enrollment numbers, academic performance and CPFT results — over the next two years to determine whether the change in policy does produce the intended results.
"It will help us see really what type of impact it is having compared to traditional P.E.," OPUSD Board of Education President Barbara Laifman said.

About the Writer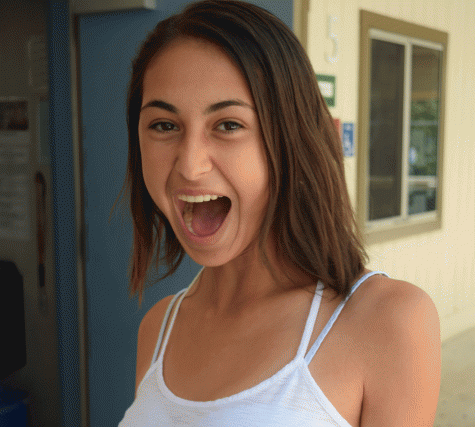 Nicole Schwartz, Online Opinion Editor
Nicole Schwartz has an appreciation for jokes with awkward punch lines and will laugh at nearly any Yo Mama joke ever imagined. She enjoys writing, yet...