Friday: Girls' soccer wins opener and San Bernardino shooting
Hang on for a minute...we're trying to find some more stories you might like.
Happy Friday, Oak Park. Here's what you need to know to wrap-up your week and begin your weekend:
Last week: Girls' soccer opens season with victory
Following an impressive 2014-15 season in which Oak Park's varsity girls' soccer team accrued an impressive 17-5 record and a CIF playoff berth, the Eagles kicked off the season with a 2-1 victory over Canyon Country High School. Seniors Jordyn Bradbury and Emily Ruble each scored, and junior Kyra Ratusnik tallied an assist.
This week: "Romeo and Juliet" drama production
Come to the drama department's Shakespearean production of "Romeo and Juliet" in the Pavilion. It will be running from this Thursday to Saturday at 7 p.m. with an additional showing Saturday at 2 p.m.
Next week: Band and choir concerts
The choir will be kicking off a week of music with a performance at the Reagan Library Sunday, Dec. 2 at 7:30 p.m. The jazz and concert bands will be performing in the Pavilion Tuesday, Dec. 8 at 7 p.m. Concert band will be performing in the Pavilion Wednesday, Dec. 9 at 7 p.m. There will be a jazz and choir concert Thursday, Dec. 10 at 7 p.m. in the Pavilion. Finally, the week ends with the choir's winter concert in the Pavilion at 7 p.m.
Beyond Oak Park: San Bernardino shooting investigated as "act of terrorism."
Following a rampage in San Bernardino that left 14 dead and 21 wounded, investigators now believe that Tashfeen Malik (who along with husband Syed Rizwan Farook conducted the attack) had pledged allegiance to Islamic State leader Abu Bakr al-Baghdadi prior to the massacre. Thus, the FBI is now viewing the attack as "an act of terrorism." Read more from CNN.
More beyond Oak Park:
California legislators revive gun control talks after San Bernardino shooting. Read more from The Los Angeles Times.
Firebombing in Cairo nightclub leaves 16 dead. Read more from MSN.
German lawmakers approve air support in fight against ISIS. Read more from ABC News.
About the Writers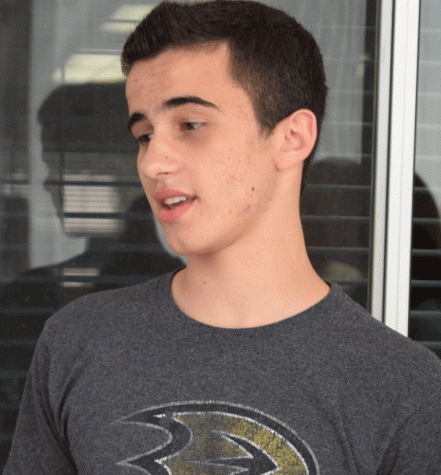 Julian Lehrer, Online Sports Editor
Julian's hobbies include playing baseball, playing street hockey with his friends, and listening to alternative rock music. Some have dubbed him a baseball...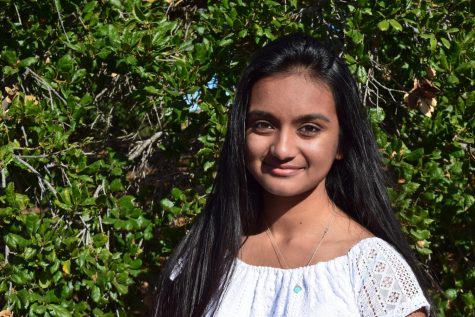 Medha Vallurupalli, Former editor-in-chief
Medha Vallurupalli served as print and online editor-in-chief during the 2017-18 school year; online editor-in-chief and news editor during the 2016-17...