"Newbies" take stage
Newest members of ComedySportz team perform at first game Jan. 22
Hang on for a minute...we're trying to find some more stories you might like.
The ComedySportz team held its annual Newbie Game Friday, Jan. 22.
Students who would like to join the ComedySportz team audition annually; this year, the team selected 10 new members. These "newbies" trained throughout the year and watched current members perform at previous games. On Jan. 22, it was their turn.
"The newbies were all amazing, especially for their first time playing," senior and team captain Liora Bregman said. "I'm very proud of them and can't wait to see what the rest of the year holds."
Sophomore and team member Meghan Cleary was optimistic about the game.
"[The new members] are really talented and have been working so hard for this moment. I know we will have a great rest of the year," Cleary said.
"
The newbies were all amazing, especially for their first time playing,"
— Liora Bregman
According to junior and team member Grace Orriss, the team played various games such as Dating Game, which involves "puns and characters," and Oracle, a game in which team members have to "answer audience questions one word at a time."
Orriss said she believes the Newbie Game was the best game of the year.
"I'm incredibly proud of every single newbie. I've seen them improve astronomically since we all first saw them at tryouts and every single player was hilarious," Orriss said.
Junior Jack Wulf was one of the newbies.
"For the first time playing I was nervous right before I went on stage," Wulf said. "But once I was on stage it was very fun. The audience was very loud and very encouraging which helped out a lot."
The newest members are freshmen Josh Caltabiano, Danielle Gould, Cole Neville, Yuval Karoly and Jeremy Orriss, sophomore Itay Dvir, juniors Wulf and Tyler Boss and seniors Sarah Koep and Michelle Townsley.

About the Writers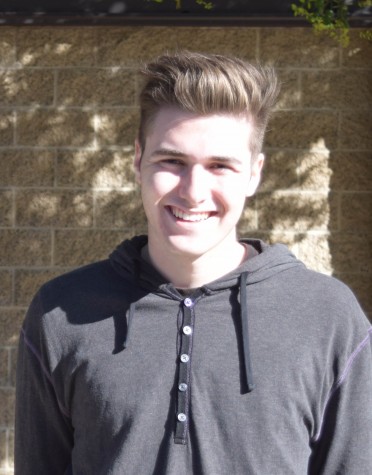 Jake Davis, Advertising Executive
Jake Davis is has something that most people in the world do not have: an identical twin brother named Max Davis. With his free time, Jake pitches on the mound for Oak Park High School's Junior Varsity baseball team or hangs out with his friends.  His favorite activity is journalism but he is also involved in Advanced Peer Counseling at Oak Park High School and loves helping others students at his school. He wants to become a plastic surgeon and open up his own practice in Los Angeles. Jake was the advertising executive for the 2015-16 school year.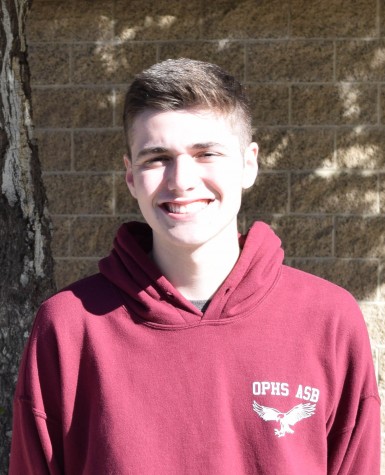 Max Davis, Social Media Manager
Max Davis grew up in Oak Park, California. He lives with his mother, father, older brother, older sister and twin brother, Jake. Jake and Max are very close and share a special bond. He enjoys learning new information and likes to challenge himself. When he is not at school, Max loves to play baseball. Family means the world to Max and every summer the Davis clan travels to the beautiful islands of Hawaii. He looks forward to this trip every year because he can make new memories with his family that will stay in his heart forever. Max was the social media manager for the 2015-16 school year.