Club soccer age groupings changed
Grouping by age instead of grade has forced teams to fold, adopt new players
Junior Nick Cruz drives to Thousand Oaks twice a week to practice with his under-19 club soccer team. Cruz, 16, has been displaced by a recent change in the age groupings for youth club soccer.
Teams were organized according to a player's grade until the first day of August, 2016. Since then, the Unites States Soccer Federation now requires that team groupings across America be organized strictly by a player's birth year.
This change was made because the United States Soccer Federation wanted to use the same system as the rest of the world. Almost every other country uses birth years to determine age groups, however, up until now the United States did not.
Because of this new rule, Cruz is now required to play out of his age group in order to continue playing soccer. His only other options were to drive far into to the San Fernando Valley or Simi Valley to find a team. Those alternatives would not work for Cruz, who lives in Oak Park.
The old rules would allow for Cruz to play with other athletes in his grade; however, now he is playing on a team mainly composed of seniors because he was born in 1999.
"I have to play up [in an older age group] because there are no [available] teams my age … Kids should be playing with kids in their grade to bond," Cruz said.
The new rule has impacted athletes across the country; it isn't only Cruz who has no team to play on or must drive far away in order to play soccer. Some kids have even been forced to quit the sport that they played throughout their childhoods.
Sophomore Kai Itokazu has also experienced struggles with the new change in age group; his team was split down the middle in terms of birth year. Itokazu and his team decided to move up one age group because the team was very close and did not want to break apart.
"This was the team and coach's decision as we wanted the team to stay together," Itokazu said.
All of the responsibilities and commitments among teams allow for strong friendships to form, Cruz said. Between practices, games and tournaments, the players spend lots of time together.
In this scenario, approximately half of Itokazu's team will be playing in the correct age group and half will be playing up one year.
"
I think it was the right thing to do. It is more fair when you are playing age groups in years, because you are playing kids your own age."
— Nick Cruz
Los Angeles Galaxy Conejo Valley Youth Coach Jim Marshall had a different solution to the age group change. The younger half of Marshall's team stayed in the correct age group with the same team. The older half, however, moved on to new teams and has been replaced with other kids with the correct age.
"I was worried because we were losing some very key players," Marshall said, "but now that I see the talent coming in, I am more confident that we will have success."
Many soccer players are trying to remain positive throughout this change — including Cruz, who said he feels optimistic about the impact of this new rule. He believes that the new rule could even benefit athletes after the changes have had time to settle.
"I think it was the right thing to do. It is more fair when you are playing age groups in years, because you are playing kids your own age," Cruz said.
 Unlike Cruz, Itokazu can still play with his current team, though he has a different outlook on the situation.
"Overall, I don't think the age group change was a good idea," Itokazu said. "Personally, I believe that the skill gap between two grades is a lot bigger than people think."
About the Writer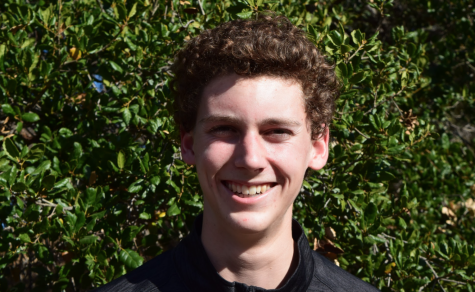 Matt Neville, Former Photo Editor
Matt Neville served as photo editor for the 2017-18 school year. He graduated from Oak Park High School in May 2018. He will attend SMU.