Friday: Clinton delivers first speech after election loss
Hang on for a minute...we're trying to find some more stories you might like.
This week: winter basketball games ensue with multiple victories
Boys' basketball won in their game against Chatsworth 77-53 Monday, Dec. 5. They also won against Westlake 71-51 Wednesday, Dec. 7 and against San Gabriel 84-55 the following day, Dec. 8.
Girls' basketball lost in their game against La Reina 34-46 Monday, Dec. 5. They won 48-37 against Louisville Wednesday, Dec. 7 and 53-39 against Thacher Thursday. Dec. 8.
Next week: basketball and soccer games
Boys' varsity basketball will play in a home game against Camarillo tomorrow, Dec. 10 at 7 p.m. They will then play away against Agoura Monday, Dec. 12 at 7 p.m.
Girls' varsity basketball will play in a home game against Westlake Monday, Dec. 12 at 6:30 p.m.
Boys' varsity soccer will play in an away game against Chaminade Monday, Dec. 12 at 6:30 p.m. Junior varsity will also play away at 5 p.m. the same day.
Beyond Oak Park: Hillary Clinton speaks after election, calls fake news an 'epidemic'
In her first speech since the election on Nov. 8, former presidential candidate Hillary Clinton said that fake news was an "epidemic" and could have consequences Thursday, Dec. 8. She cited a recent incident: a shooting inside a Washington pizza shop that was spun into a fake conspiracy story. "[It's] not about politics or partisanship. Lives are at risk. Lives of ordinary people just trying to go about their days to do their jobs, contribute to their communities," Clinton said. Read more from Fox News.
More beyond Oak Park:
An earthquake with a magnitude of 6.5 struck the northern California coast Thursday, Dec. 8. Located under the Pacific Ocean near the Oregon border, it was approximately 100 miles west of Ferndale, Calif. There were no reports of injury or damage, and the quake did not shake the land violently. Read more from the Los Angeles Times.
Orange Coast College Professor Olga Cox said Trump's election was "an act of terrorism" in a rant that was later posted by his student online. Olga Cox has since received threats of legal action, whereas the student is threatened with expulsion. Read more from CBS News.
About the Writers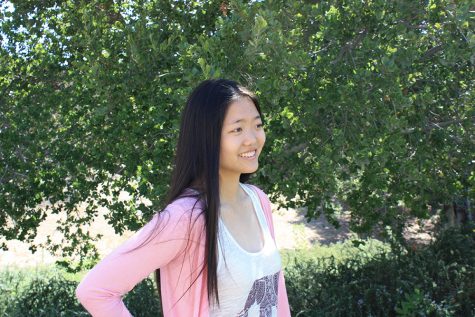 Michelle Chen, Former Opinion Editor
Michelle Chen served as the opinion editor for the 2016-17 school year; she served as the online editor from August to October of the 2017-18 school year.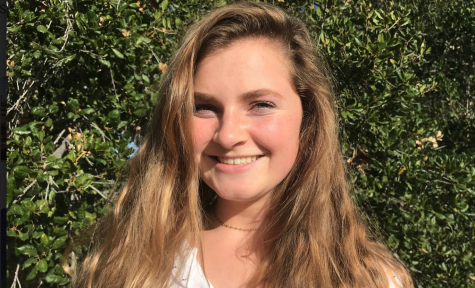 Camille Driggs, Sports Editor
Camille Driggs served as sports editor for the 2017-18 school year. She graduated from Oak Park High School in May 2018. She will be attending BYU.