Athlete of the Week: Tyler Bradbury
Tyler Bradbury, attackman on the boys' varsity lacrosse team, is the Athlete of the Week for the week of Mar. 11.
Bradbury has been playing lacrosse since third grade for both club and school teams.
"This will be my 10th year playing lacrosse," Bradbury wrote to the Talon. "Outside of high school, I play on both the Los Angeles Mavericks and West Coast Starz club teams year round."
Bradbury wrote that "with such high intensity and speeds, you really have to be in top overall shape to excel."
"Lacrosse is considered to be the fastest game on 2 feet, and I love it. Running around like crazy, hitting guys, scoring goals, and just going nuts is what makes it so fun and entertaining to both play and watch," Bradbury wrote.
After Bradbury graduates this May, he will be continuing his lacrosse career at the University of Utah.
"I am going to play division one for them," Bradbury wrote. "After visiting the school and being toured by the coaches, I fell in love with the campus, coaching staff, and team."
As Bradbury wraps up his final season of lacrosse at OPHS this spring, he expresses gratitude towards his teammates.
"I [am] grateful I am to have spent these 4 years with them by my side, grinding, sweating, and going through the ups and downs by their side all the way," Bradbury wrote.
About the Writer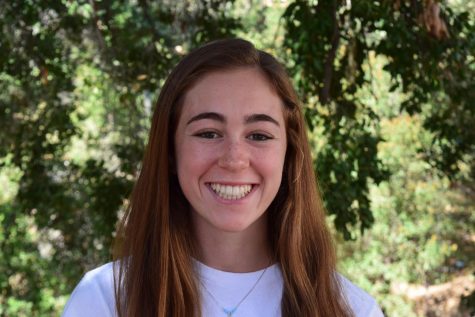 Sarah Levy, Senior Staff Writer
Sarah Levy was a staff writer for the 2018-2019 school year.