Athlete of the Week : Luka Sarac
Senior and varsity football team captain Luka Sarac was chosen as the Athlete of the Week for the week of Sep. 25.
Varsity football Coach Casey Webb chose Sarac due to his strong performance in the away game against Channel Islands on Sep. 13.
"Luka's performance this past Friday was amazing," Webb said. "He had two sacks and a forced fumble. As a whole, he has been dominating all year."
According to Sarac, the team had prepared well for the game and he had gone into it feeling confident.
"We had a great week of practice and were ready to take [the other team] on. I just wanted to do my best and help my team, and I felt pretty confident going into [the game]," Sarac said. "It's always a team effort and it takes more than just that good game-day mentality to win; it takes a lot of hard work behind the scenes and we had put that work in."
As a captain and senior, Sarac has led the team in their undefeated season. Webb commented on his strong capabilities in this role.
"Luka is a captain and takes that role seriously. He motivates our players and makes sure they eat and drink the right things," Webb said.
Sarac was happy with his performance in the game, but still has goals for the rest of the season that he hopes to achieve.
"I was very proud of my performance after the game. I feel like I did my job and I had a couple sacs and a lot of tackles. I was just helping my team do their thing," Sarac said. "I'm just always looking forwards to the next game, though. I want to get some [college football scholarship] offers, be all-state, and [accumulate] around 30 sacks."
Assistant Coach Kevin Mosley has supported Luka in his hunt for a college scholarship offer, tweeting in response to Sarac's highlight reel, "Pull the trigger coaches. This young man WILL make the team better…" 
Webb has no doubt that Sarac will achieve his own goals, and has some of his own for Sarac, as well.
"My hopes for Luka are that he continues to get better each week and dominates the defensive and offensive lines."
About the Writer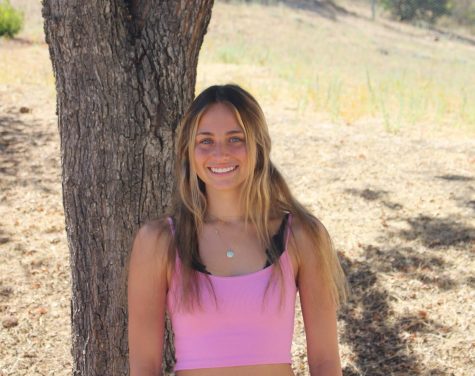 Havi Rubenfeld, Sports Editor
Havi Rubenfeld joined the Talon in the 2018-2019 school year and served as the Sports Editor for the 2019-2020 school year.