February 26, 2015
At 6 feet 8 inches tall, Riley Battin is impressive to watch; running down the court, he towers over teammates and defenders. As a freshman on the varsity basketball team, Battin is a starting forward and a force to contend with on the court. Although Battin is only a freshman, he averages 21.3 points...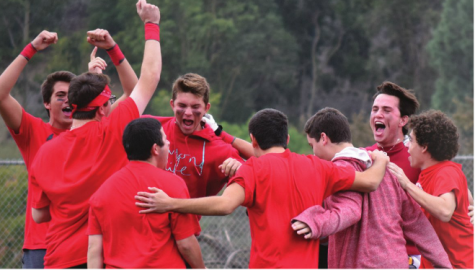 December 14, 2014

Filed under Sports, Student Life
Broomsticks and bludgers, seekers and snitches, keepers and quaffles, wizards and witches. These are not your usual high school-sports terms, but thanks to Ms. Allison's and Mrs. Fowler sense of creativity, these odd terms were being thrown back and forth during a number of Quidditch matches on...