An interview with "Insidious: Chapter 3" actress Stephanie Scott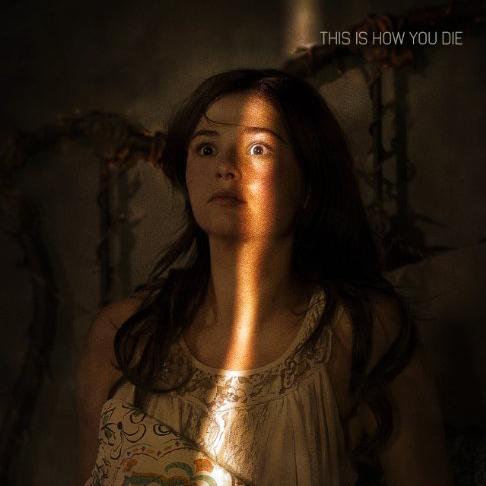 From Disney Channel to Horror Films: Stephanie Scott on Insidious 3
The much anticipated film "Insidious: Chapter 3," starring Lin Shaye, Stefanie Scott and Dermot Mulroney, will be released in theaters June 5. The final chapter in the Insidious trilogy is set as a prequel to the previous two and is "the most terrifying out of all three of them," talent and former Disney Channel Star Stephanie Scott said in a phone interview.
Set eight years before the previous films, this film begins with an ordinary family —siblings Quinn and Alex Brenner, played by Stefanie Scott and Tate Berney, and their father Sean Brenner, played by Dermot Mulroney — who has suffered the loss of their mother and wife. Soon after, Quinn is targeted by a supernatural entity when trying to contact her late mother and is sucked into the Further — a realm inhabited by the tortured souls of the dead. The story follows Elise, played by Lin Shaye, and her journey to rescue Quinn, played by Scott.
"I'm the biggest fan of the first two movies. So, when I got the call that I even got to
audition for the role, I was really excited, but now that I get to actually get to be in it, it's
been quite the roller coaster," Scott said.
Scott, 18, transitioned from playing Lexi Reed on Disney Channel's "A.N.T Farm" to starring in her first horror film. Having wrapped shooting for "Caught," "Life at These Speeds" and "Jem and the Holograms," Scott was ready to take on another challenge.
"For this audition I actually had to do the possession scene, so [director] Leigh Whannell and Terri Taylor ended up holding me against a wall while I was kicking and screaming and cussing," Scott said.
Whannell played a role in preparing his actors for the many dark and gritty scenes.
"[He] actually had me go see a psychic for the film, which is what my character does in the movie and [it was] a really intense experience. It was horrifying," Scott said.
The film incorporated many stunts to achieve the "gritty feeling" of the Further. Many of the stunts required several stunt doubles and quite a few stunt dummies. However, Scott requested to do as many stunts as possible on her own.
"It was crazy being in all of the harnesses and being yanked across the room froma crane…It was really fun," Scott said. "But I mean, of course, like the couple seconds before you're actually like whipped across the room, it's kind of scary. You don't really know what to expect once you're lifted in the air."
Though the atmosphere was tense during shooting, director Leigh Whannell kept everyone laughing off-screen.
"I was laughing all the time," Scott said. "But, whenever it came to having to do a really serious scene, I would have to be really careful because I didn't want to break."
Though Scott is a newcomer to the team of veteran actors such as Shaye and Mulroney, her fellow cast members lauded her strong performance.
"Stefanie contributes so much to creating the sense of a realistically portrayed family that you're pulling for in extraordinary circumstances. This is a young actor who takes her job seriously," Mulroney said in the official production notes.
Whannell agreed with Mulroney regarding Scott's performance.
"Stefanie has already been working in this industry for a while, but she doesn't have that 'Hollywood child' quality to her," Whannell said in the official production notes. "She has a natural curiosity, and puts a lot of thought into her acting choices; she has range and intuitive subtlety, and will do things that I didn't notice on the set but would pick up on in [the shooting day's] dailies."