Review: Minimalist indie—a musical revival on the rise
Despite the boom in new musical technology, we get back to the basics of Indie Electro Synthpop
"Coastal Grooves" by Blood Orange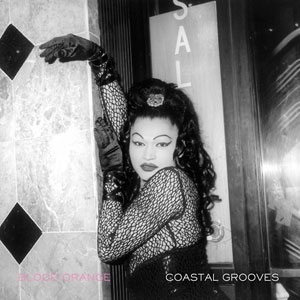 Some albums are supposed to be blasted through stereo speakers while cruising down PCH on a warm summer's night — and "Coastal Grooves" (2011) by Blood Orange, solo project of Dev Hynes (Lightspeed Champion, Test Icicles), is no exception. The unrelenting bass lines, breathy vocals and synth-like guitar riffs make this album a gem from the archives of 80s post-punk. A year ago at FYF Festival, I had the pleasure of seeing Blood Orange perform live.
My personal favorite,  "Sutphin Boulevard," begins with a thick yet minimalistic bassline contrasted with an airy, Japanese-inspired synth that is nothing short of euphoric. Without any overly complex backbeats, this song allows the listener to take in the gorgeous, sigh-inducing synth that makes standing in a sweaty mass of concertgoers significantly worthwhile.
"The Complete Knock," another track on the album, features echoing, chiming guitar accompanied by lyrics framing a poignant reflection on ambition and youth: "All I wanted was the dream of being young inside this light." Hynes, a hip New York urbanite, speaks to a generation of free spirits and struggling artists who understand the illusion that is free expression within a society that stifles creativity. The contrast between Hynes's dark, sultry lyrics and attention to upbeat 80s synthetic pop highlights the complex themes of isolation, modern romance and jealousy.
Listening to "Coastal Grooves" with an understanding of its musical and lyrical inspiration makes me all the more appreciative of its multifaceted composition that presents a lyrically modern take on 80s and traditional Far Eastern music.  Although "Coastal Grooves" is dated in sound, it is conceptually relevant and hard-hitting in an era of dreamers.
"Love Letters" by Metronomy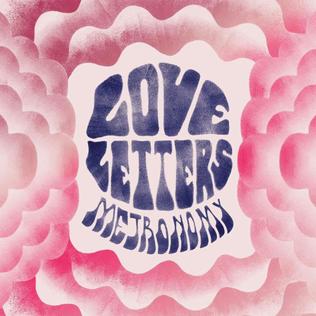 Metronomy's "Love Letters" should really be renamed "Love Ballads for Space Robots."  London-based indie lo-fi group Metronomy fits perfectly into the ambiguous experimental indie genre that has recently gained my undying affection.
"Love Letters" presents an artfully composed balance between experimental electronic and nostalgic analog-organ music that is strangely and unexpectedly endearing. "Love Letters" seems to me a composition of love ballads spoken in an other-worldly vernacular, mildly reminiscent of how I imagine space robots would serenade each other.
There is something fantastically whimsical about the album in its entirety that makes it one of my favorites to listen to when I need a creativity boost. My personal favorite off the album, "Reservoir," begins with high-spirited synth that had my attention within the first 10 seconds. It reminds me of a fond memory I have sitting by a reservoir in lush Weston, Connecticut, listening to the Flaming Lips, another space rock-inspired band.   I also adore "Boy Racers," a lyricless masterpiece grooving with progressive rock vibes and layers of catchy synth riffs that are often times overlooked in songs heavy with lyrics. Some find Metronomy's minimalistic approach to experimental indie electronic lackluster at best, but I find it meditative and understatedly ingenious.