Paulsons to retire
Hang on for a minute...we're trying to find some more stories you might like.
Ken and Toni Paulson plan to retire after working at the high school for 10 and 26 years respectively.
"It's time to change it up while we are still young enough," wood shop and architecture teacher Ken Paulson said.
For the past 10 years, the two have worked in close proximity. At the end of every school day, Ken Paulson can be seen waiting for Toni Paulson before going home.
"I'm doing her hours, not my hours," Ken Paulson said.
Ken Paulson was also introduced as a teacher in part by his wife, who had by then worked at the school for 16 years. After the previous wood shop teacher retired, Toni Paulson offered her husband as a possible replacement.
"When [Mr. Saw], announced that he was retiring, Toni said [that Ken Paulson] knows this stuff; he can do a good job," McLelland said.
Ken Paulson said he felt welcomed after taking his new job.
"[Michael Bolyog and James Barnett] took me in," Ken Paulson said. "I got to be one of the guys."
Toni Paulson, meanwhile, was already an established staff member at the school.
Counselor Randy McLelland often asked Toni Paulson for advice at the start of his career at the high school.
"She taught me everything I know," McLelland said.
Ken and Toni Paulson have both said that they will miss the environment at Oak Park.
"When [students] do something by themselves and they're proud of it and they smile, that makes my day," Ken Paulson said.
Ken Paulson jokingly said he would miss the paycheck the most when he leaves. Toni Paulson laughed and said she would miss the people.
"I love working with the office aides," Toni Paulson said. "They keep you laughing all the time."
When asked what she most likes about Toni Paulson, office aid Debbie Rauch noted her sense of humor.
"She makes me laugh," Rauch said.
Raunch said she believes that Toni Paulson has played an integral role in the school office.
"She is the glue," Rauch said. "She holds the school together."
Ken Paulson has been similarly well-regarded by campus staff.
"[Ken Paulson] has been a blessing to the school. We're going to really miss him," McLelland said.
The couple plans to spend 10 days in a vacation home in Hawaii to kick off their retirement. According to Toni Paulson, the Paulsons are vacationing with their entire family.
"It is hard to get the whole family together," Ken Paulson said. "We were able to do it, so we wanted to do something special."
Rauch wishes the couple good fortune in their new journey.
"They're going to have a good time. I am happy for them," Rauch said.
As long-serving employees, the couple's forthcoming absence will be a noticeable change on campus.
"[The school] obviously will hire qualified people to come and replace," McLelland said, "but there is a certain history of the school that leaves and goes with them."

About the Writers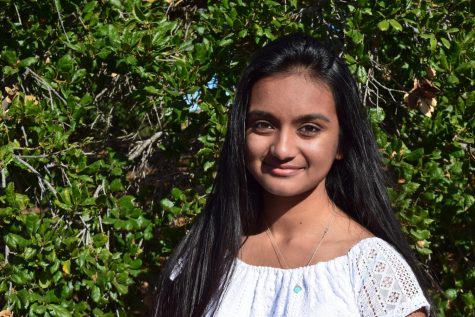 Medha Vallurupalli, Former editor-in-chief
Medha Vallurupalli served as print and online editor-in-chief during the 2017-18 school year; online editor-in-chief and news editor during the 2016-17...