Boys' volleyball coach: Chris Harger
New boys' volleyball coach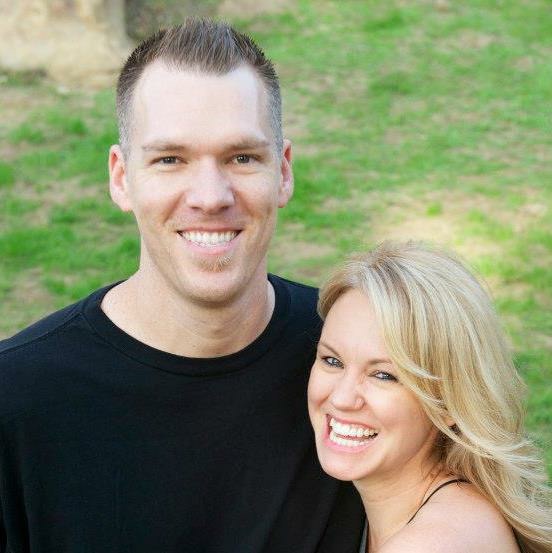 At six feet 10 inches tall, new boys' volleyball head coach Chris Harger has performed on many professional levels throughout his years playing volleyball, including competing as an alternate with the United States Men's National Volleyball team at the 2000 Olympics in Sydney, Australia.
Harger said he has been working with and training the players at Oak Park High School since the beginning with colleague Dennis Fliegelman. In the summer of 2002, Fliegelman and Harger heard they would have a boys' volleyball team at OPHS in the spring of 2003.
"We helped to basically grow volleyball at Oak Park way back in the beginning," Harger said.
Harger coached the boys' freshmen-sophomore volleyball team two years ago and just recently returned this 2017-18 school year to coach at Oak Park.
"This will be my first year as the head coach for Oak Park," Harger said. "I've been running a volleyball club in Thousand Oaks called the Spectrum Volleyball Club since 2001. Probably most of the talent that's come out of Oak Park has come through my volleyball club program. I've previously trained and known many of the players that are currently on the Oak Park team, so it was just a good fit that the program couldn't skip a beat and we would just continue improving and winning and hopefully bring home some more CIF championships."
Harger's volleyball career began at Long Beach Polytechnic High School where, while playing for the boys' volleyball team his senior year, he was awarded a volleyball scholarship from the University of California at Irvine in 1993.
Harger made the UCI Hall of Fame for setting multiple school records for blocks, kills and aces. In 1997, Harger became the first player in UCI's history to be recruited for the National Collegiate Athletic Association's All-American volleyball team and later the U.S. Men's National Volleyball team until 2000, where he traveled the world to represent the United States.
"I traveled to different countries of the world to prepare for international competition. I used to try to copy how the Italians and Yugoslavians play because they were two of the best teams in the world," Harger said. "I played in the World Championships in 1998 in Japan. I love Japan. I just love the city and the people are very polite. You're just so far away from the English language and the people were very respectful. It was a great experience, I wish that it lasted longer than it did."
Harger said that he began playing professionally at that point.
"My first year overseas I played in the top division in Greece and my second year overseas I played in the top Division in Germany and my team won first with a gold medal in the German League Championships. We also played in the Champion League in Europe, which is basically like all the number-one teams in all the countries. I won a silver medal in the Champions League," Harger said.
In 2000, Harger injured his knee, putting him out of the running for the Olympics.
"From then on, I couldn't take the beat air, I couldn't do indoor volleyball, so I went to go play professionally on the beach. From 2001, 2002 to like 2009 I did my best to play on the Association of Volleyball Professions. I qualified for many opens, playing against some of the best beach volleyball players in the world," Harger said.
Harger's first daughter, Mickenna, was born in 2009, then Alyssa in 2011. Both attend Brookside Elementary School, and Harger said he has become too busy to play professionally.
"I became civilized, I became a pedestrian, my life as a professional athlete ended and I became a full-time coach," Harger said.
Harger said he employs a coaching style that "caters to each individual."
"I can raise that bar, I can raise that ceiling as high as any of these kids want to go because I've been there, done that," Harger said. "So I can design drills, I can set expectations for certain individuals that's going to push them to be the best that they can be."
Harger said high school athletes don't usually get the opportunity to be coached by a higher level trainer until they get to college. He said he's glad to provide the Oak Park boys' volleyball team with "much more of an advantage."
"I think these boys are fortunate that they get a chance to learn from a player like me because I didn't have that experience. I feel good to give back to these guys and help out," Harger said. "You can only advance as high as the person that knows how to teach you."