Friday: Football scrimmage and Trump's rise
Hang on for a minute...we're trying to find some more stories you might like.
Happy Friday, Oak Park. Here's the scoop.
Oak Park football gears up for scrimmage vs. Grace Brethren
After an abysmal 0-10 season last year, the Eagles football squad looks to kick off the season with a victory against Simi Valley's Grace Brethren High School. While the game is merely an exhibition, the Eagles believe that a victory on Friday could spur a successful season for the black and gold. "We can't underestimate the importance of this game," said senior kicker Ashkaan Khalilzadeh, "We're hungry to improve on last season, and this is our first opportunity to do so."
The Eagles will certainly have their hands full, as the Lancers of Grace Brethren cruised to a 13-1 record last season, and a robust 6-0 record in league play.
Friday's game begins at 7 p.m. at the Oak Park football field.
Trump widens lead over Republican field
Shameless. Misogynistic. Presidential? Donald Trump has become the most polarizing figure in American politics, yet the businessman and reality television star has seen his polling numbers continue to rise in the wake of the Republican debate in Cleveland, Ohio earlier this month.
A CNN/ORC poll published on Tuesday saw Trump open up an 11 point lead over former Florida governor Jeb Bush. Many moderate conservatives have voiced concern over Trump's success, pointing to the businessman's scarcity of policy details and middling polling numbers when placed against probable Democratic nominee Hillary Clinton.
With the Iowa caucus over six months away, Trump will seek to avoid the path of Rudy Giuliani, who lead the Republican field during the summer of 2008 and ultimately failed to win a single state. Only time will tell.
About the Writer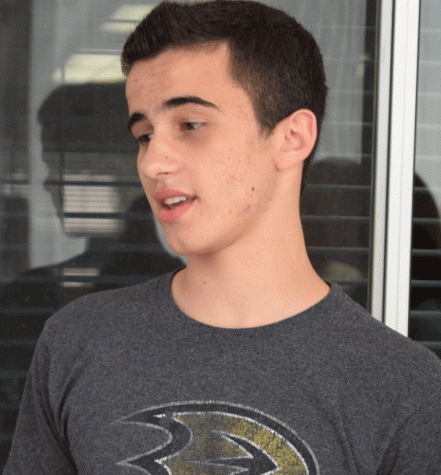 Julian Lehrer, Online Sports Editor
Julian's hobbies include playing baseball, playing street hockey with his friends, and listening to alternative rock music. Some have dubbed him a baseball...