Friday: Arrest and football
Hang on for a minute...we're trying to find some more stories you might like.
Happy Friday Oak Park. Hope you had a good week. Here's the scoop.
This Week: Arrest of Edward Rote and Oak Park defeats Carpinteria
Edward Morgan Rote, age 50, was charged with 76 counts of sexual assault concerning a long-standing relationship with a minor, dating back to 2004. Rote was a school supervisor at Oak Park High School and has supervised on Senior life skills retreats, field trips, summer school, athletic events and more. The alleged victim was not a student from Oak Park, and the alleged incidents did not occur on campus. She was 14 years old at the time the relationship began. If convicted, Rote will face up to 53 years in prison. As of now, he has been placed on a compulsory leave of absence.
The Eagles football team continued its streak of strong performances, topping Carpinteria 39-7 in Oak Park. Quarterback David Schmucker had yet another stellar evening, notching three total touchdowns. Tailback Jordan Vega played a major role in the offense as well, scoring two touchdowns behind the Eagles' strong offensive line. The defense was stellar once again, led by seniors Frank Kaminsky and Brian Weitzman.
Next Week: Testing
Come to the SAT boot camp on Sept. 26 and 27 from 9 a.m. to 3 p.m. in room G-9. Helpful information will be given regarding test-taking practices and strategies.
Beyond Oak Park: Boy arrested for bringing clock to school
Ahmed Mohamed, age 14 was arrested for bringing a homemade clock to his school in Irving, Texas. School officials falsely thought it was a bomb after a high school teacher reported the boy. Soon after, the authorities were called and Mohamed was taken into custody. The boy is Muslim. Read more from CNN
More Beyond Oak Park stories:
Croatia illegally sent a train of 1,000 migrants as well as 40 police officers across the border of Hungary. In response, Hungarian officials seized the train, sent the police officers back to Croatia, and arrested the train driver. Hungary will provide provisions and medical assistance for the migrants. Read more from CNN.
Russia ignores NATO, expands activity in Syria. Read more from CNN. 
Golf legend Tiger Woods will not play in 2016 after undergoing back surgery. Read more from ESPN. 
About the Writers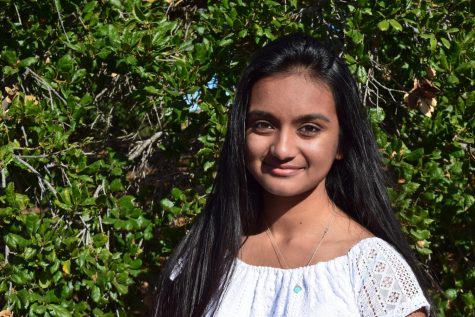 Medha Vallurupalli, Former editor-in-chief
Medha Vallurupalli served as print and online editor-in-chief during the 2017-18 school year; online editor-in-chief and news editor during the 2016-17...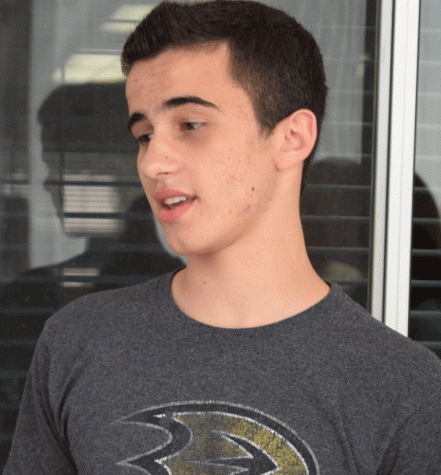 Julian Lehrer, Online Sports Editor
Julian's hobbies include playing baseball, playing street hockey with his friends, and listening to alternative rock music. Some have dubbed him a baseball...