District implements technical upgrades
Many Oak Park faculty members are currently implementing a new long-term and interactive technological plan into their curriculum.
One of the main projects for the school year is the progressive use of the Google Apps for Education initiative. With Google applications such as Classroom, Drive and Docs, faculty and students novel integrate novel technology into their lesson plans.
AP Biology teacher Winnie Litten encourages her students to interact frequently with technology. As a technology lead teacher, aka "TechLITE," she works with the district office to incorporate the technology into her classroom lectures and assignments. Litten, along with other TechLITE teachers on campus, is  guided and aided through the process by an appointed Teacher on Special Assignment.
Another large change that correlates with the Google educational program is the alteration of student passwords and the creation of individual OPUSD student emails; each student now has an official Google login that they can apply to the variety of Google-related educational apps they use in class.
"We're trying to reduce the amount of paper and get teachers up and running," Principal Kevin Buchanan said. "When you go to college, the college is going to give you an educational internet account… and you'll be able to access all of the systems in the college by using your email. That's kind of what we're looking to do, because this is going to become the norm."
The director of educational technology, Enoch Kwok, elaborated upon the district's motive behind the technical upgrades.
"We want to move the power of the technologies into the hands of the students," Kwok said. "We find that what the business world is clamoring for isn't people who remember a lot – it's people who know how to collaborate and work together. And so we're bringing in Google Apps for Education so students are able to [receive] the skills they need to excel in the job market that the world is turning to."
Students have mixed responses towards the technical implementations. Some welcome the changes.
"In class we use Google Notes and we share documents among each other and we are all able to take notes more efficiently. It's a lot easier for us now when we study and go back to review," sophomore Sujith Pendekanti said.
Senior Roshni Dugar concurs, but said that it did take some effort to adjust to the new system.
"It's a lot of confusion happening—the password I've used for the last…10 years, is suddenly different in my senior year. I never remember which [password] to use. But right now, I've gotten used to it, thankfully. I've been able to figure it out," Dugar said.
While some students have managed to adjust to the new changes, others still feel frustration and confusion when handling the password and software renovations.
"I actually hate [the passwords] so much," junior Savanna Gann said. "It was so easy at first, with your first two initials and easy numbers to remember. But now it's like some weird word. It's annoying; I don't like it. I've had the same password for three years and suddenly they changed it up on us… It'd so much easier if [teachers] could put [assignments] on their websites. That's what they did last year, and it's been working."
Freshman Sylvie VanCott expressed similar frustration with the Google applications.
"I don't really like it. I'd rather [the teachers] show us what to do and have us write it down instead of going through the Internet, then Drive, then Classrooms, then Docs. It's okay, but I don't love it," VanCott said.
About the Writer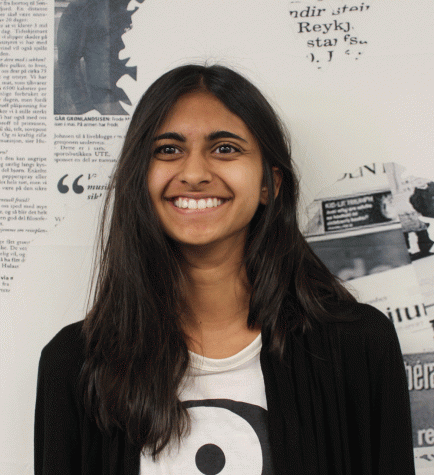 Ashwarya Srinivas, Online Entertainment Editor
Ashwarya Srinivas is very excited to be a part of journalism this semester. She enjoys writing, but has a greater passion for all things technical. She...