Jones leads the way with new engineering program
Science teacher initiates implementation of engineering program into school curriculum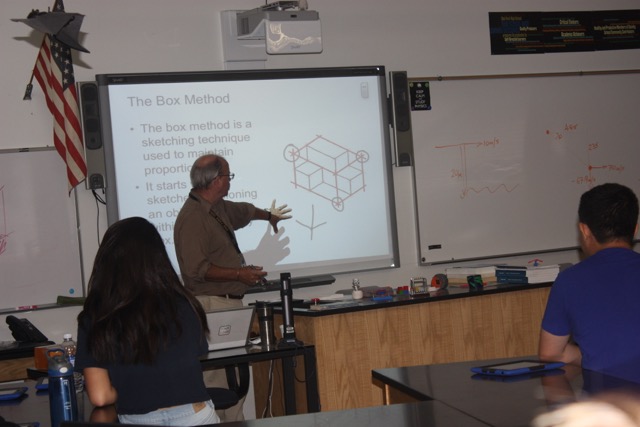 Freshmen were able to enroll in the new Introduction to Engineering Design class this year — a part of the school's plan to implement an engineering program into the curriculum.
The goal of this program is to allow students to take an engineering class during each year of high school, enabling them to graduate with four years of engineering experience.
The school received a Career and Technical Education grant that allows for the purchase of new computers with engineering software, lab materials, a new 3-D printer and training on the course curriculum.
"This grant enabled us to be quite creative and get this program up and running," IED teacher Ken Jones said.
The IED curriculum is from Project Lead the Way. PLTW has 10 units, each introducing various hands-on labs and teaching specific engineering skills.
Jones attended two weeks of training, during which he learned all of the PLTW units.
"In about 100 hours, we did all of the course work. It was very intense," Jones said.
A key aspect of IED is learning to work with Autodesk Inventor, an engineering software that allows students to sketch a design on the computer and feed the sketch into a 3-D printer.
The students taking the class were enthusiastic about its real-world focus.
The hands-on aspect of the class is what attracted fellow freshman Jennifer Esmay.
"I wanted to take this class because I enjoy building things," Esmay said.
Freshmen Vaishnavi Ramprasad expressed a similar sentiment.
"I always liked to learn about engineering so I find this class very interesting," Ramprasad said.
So far, the class is only offered to freshmen. Although Jones said he wants to add new engineering courses in upcoming years, he already teaches six courses and is concerned about how this will fit in his schedule.
"I want to teach Aeronautical next year, but as we take on more engineering classes, we are going to need more teachers," Jones said.
About the Writer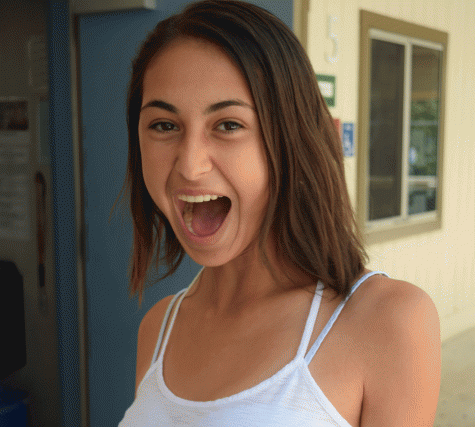 Nicole Schwartz, Online Opinion Editor
Nicole Schwartz has an appreciation for jokes with awkward punch lines and will laugh at nearly any Yo Mama joke ever imagined. She enjoys writing, yet...