Eagles football off to a blazing start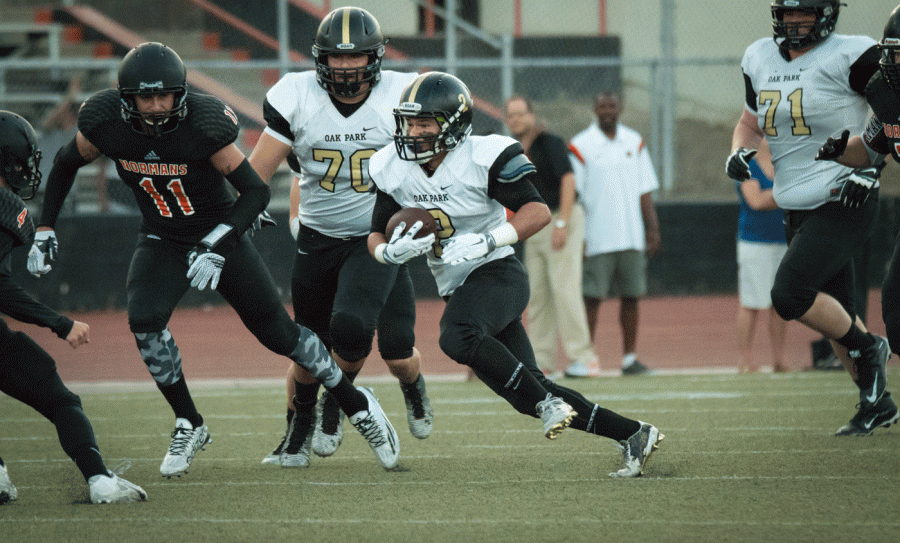 After an abysmal 2014 season that most Eagles fans would like to forget, this year's squad has gotten off to a promising start, cruising to a 40-6 victory over Beverly Hills High School. The following week, the Eagles defeated Nordhoff High School 13-7 in Ojai. Head coach Tim Kenney attributed the success to a revised defensive mentality.
"If you looked at us last year, our tackling on defense was terrible, and so that was a big emphasis coming into this season," Kenney said. "We've really tried to simplify [the defense] now that I'm defensive coordinator. We've taken a very simplistic approach so that the guys are playing as opposed to having to think."
Leading the offensive attack at quarterback for the Eagles is Paraclete High School senior transfer David Schmucker.
"On offense, the ball goes through the quarterback, so to have an experienced quarterback is huge for us," Kenney said. "He made some mistakes, but it's the first game and we can clean those up. He makes everyone around him better, and so he has really elevated our receivers by the way that he can put the ball in their hands."
While Oak Park is currently riding its first winning streak in two years, the players are eager to continue improving.
"Our whole team knows that it's critical for us to start the season well," senior kicker Ashkaan Khalilzadeh said. "Last year was clearly a major disappointment, and we're hungry to show the fans that we're ready to compete this year."
About the Writer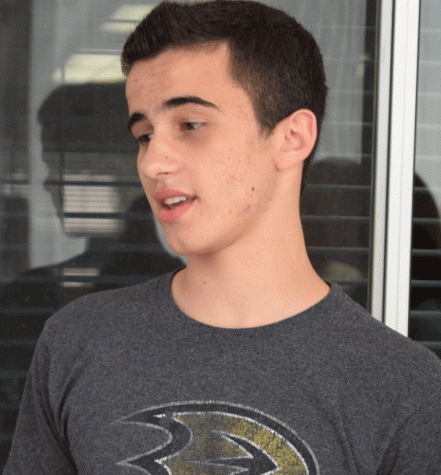 Julian Lehrer, Online Sports Editor
Julian's hobbies include playing baseball, playing street hockey with his friends, and listening to alternative rock music. Some have dubbed him a baseball...