Friday: Football falls and ComedySportz
Happy Friday, Oak Park. Here's what you need to know to wrap-up your week and begin your weekend:
Last Week: Eagles football annihilated by Calabasas 46-0
After a promising start to the season, the Eagles have continued to falter in recent weeks, falling to Calabasas 46-0 on Friday. Sporting a number of top college recruits, the Coyotes completely overwhelmed Oak Park in all facets of the game. Their aerial attack was especially potent, accruing 313 passing yards against a hapless Eagles defense.
Today the Eagles travel down Kanan to face off against the rival Agoura Chargers (1-8), who are riding a wave of momentum after defeating Simi Valley High School 33-14 last week.
This Week: Choir Disney concert
The choir's annual Disney concert is tonight from 7 p.m. to 9 p.m. in the Pavilion. Come and listen to your favorite Disney songs performed by your fellow classmates. Bring your friends and have a great time.
Next Week: Military information day and ComedySportz
The ComedySportz game is next Friday, Nov. 13 from 7 p.m. to 8:30 p.m. Watch your fellow classmates battle it out and enjoy a laugh with friends.
Military information day is next Thursday, Nov. 12 during lunch in the College and Career Center. Come and learn about possible careers.
Beyond Oak Park: Bomb allegedly brought down Russian jet
After days of speculation regarding the cause of Metrojet Flight 9268's crash, European investigators have come to the conclusion that a bomb aboard the flight was likely the cause of the catastrophe. This conclusion was reached after examining the black boxes aboard the aircraft, in which the instant loss of power and radio signal led investigators to believe that a mechanical failure did not bring down the plane. Read more from CNN.
More Beyond Oak Park:
About the Writer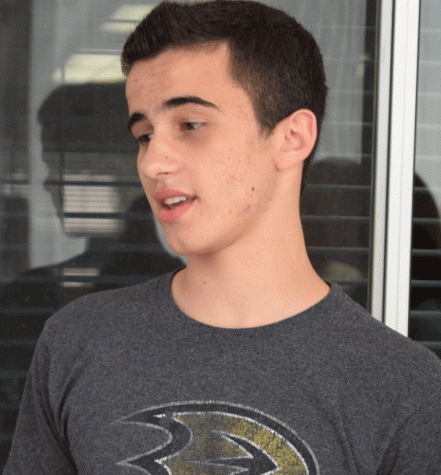 Julian Lehrer, Online Sports Editor
Julian's hobbies include playing baseball, playing street hockey with his friends, and listening to alternative rock music. Some have dubbed him a baseball...