Monday: France declares war against terrorism
Hang on for a minute...we're trying to find some more stories you might like.
Happy Monday, Oak Park. Here's what you need to know to wrap-up your weekend and start your week:
Last Week: First OPUSD Superintendent Dan Thomspson dies
Dan Thompson, 81, the first superintendent of the Oak Park school district, passed away last week. According to his wife, he was suffering from Parkinson's disease and dementia. The family will hold a memorial service in the spring. To give a message to the family, please send it to Marilyn Thompson, 30110 Village 3, Camarillo, CA 93012.  The family requests that any donations in Thompson's memory be sent to the Micheal J. Fox Foundation for Parkinson's Research here.
This Week: Winter sports final clearance and Santa Comes to Agoura, Westlake and Beyond food drive
The Santa comes to Agoura, Westlake and Beyond food drive is coming to OPHS from Monday Nov. 16 to Friday Nov. 20. Help local families in need by bringing non-perishable food items to your third period classes. For more information on what items to bring, talk to your third period teachers.
Winter sports final clearance is afterschool Monday Nov. 16 at the student store. Final clearance is mandatory for all students planning on participating in a winter sport. If a student fails to complete final clearance, she will be penalized with a two-competition sanction. Students must bring their student IDs along with the designated final clearance paperwork. For more information on the required paperwork for final clearance, click  here.
Beyond Oak Park: France declares war against terrorism
"France is at war," President François Hollande of France declared after a series of terrorist attacks in Paris killed 129 and wounded 352. Seven of the eight terrorists that were involved in the attacks were killed. French authorities concluded that Belgian citizen Abdelhamid Abaaoud, 27, was the orchestrator of the crimes. A manhunt continues for Abaaoud. Read more from The New York Times
More Beyond Oak Park stories:
Democratic candidates reconvened for their second debate Saturday, Nov. 14. The debate's primary topic of discussion revolved around the fight against IS and about the Paris attacks the preceding day. Read more from CNN
The Supreme Court announced Friday Nov. 13, that it will hear an abortion case. The case revolves around a 2013 Texas law, a part of which requires doctors who perform abortions to have the ability to admit patients in a nearby hospital, and requires abortion clinics in Texas to have hospital-grade facilities. Read more from BBC
Holly Holm handed the UFC celebrity Ronda Rousey her first career loss in a UFC ring. She knocked Rousey out with a kick to her neck. Read more from Bleacher Report
About the Writer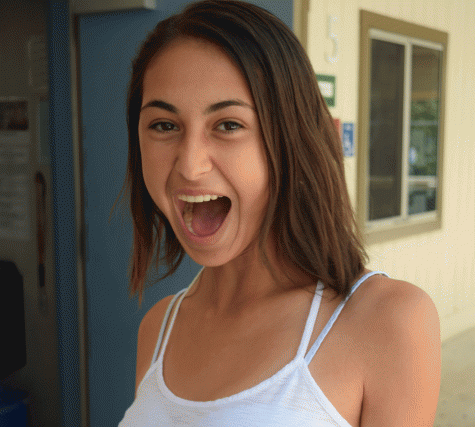 Nicole Schwartz, Online Opinion Editor
Nicole Schwartz has an appreciation for jokes with awkward punch lines and will laugh at nearly any Yo Mama joke ever imagined. She enjoys writing, yet...