Boys' basketball preseason schedule 'the most challenging' ever
Over the past 21 seasons, the boy's varsity basketball team has posted a record of 171-26 against its league opponents. Last season, the team finished 8-0 — making them the Coastal Canyon League champions.
But according to Head Coach Aaron Shaw, the upcoming preseason will be difficult.
"Our 2015-16 preseason schedule is the most challenging we have ever had. We play in three of the top tournaments in Southern California. The tough schedule will help prepare us to repeat as the Coastal Canyon League undefeated champions and make a good run in the CIF," Shaw said.
Shooting guard and senior Trenton Hall said he felt that the regular season would be arduous as well.
"I know specifically Moorpark has stepped up their squad and the Camarillo team from last year was really young, so they will be back and better this year too," Hall said.
Shaw believes that the team is especially strong this season.
"Our guys have put in a great deal of hard work since last season. The coaches have challenged the team to come everyday ready to play hard each possession, compete to make one another better in practice, be extremely coachable and to be a great teammate to one another," Shaw said. "We don't want to take anything for granted."
The team competed in the 64th annual Pacific Shores Tournament at Redondo Union High School during Thanksgiving break. According to point guard and sophomore Wes Slajchert, this was the team's first tournament this season.
"Our first tournament was a big step in the right direction for us," Slajchert said. "We played very good competition and showed ourselves that, as long as we play together, we can go a long way."
Power forward and senior Kobi Weisberg said  there is still room for the team to improve.
"We went 2-2 against some good teams. I'd say our biggest downfall of the tournament was our rebounding. We gave up way too many offensive rebounds," Weisberg said.
But according to Shaw, the team is determined to overcome these issues so that it can defeat stronger teams.
"For us to beat top teams, we have to play more consistent defense and rebound better. We have to play aggressive and confident," Shaw said. "It is still early and we are getting better every day. With our challenging schedule we know we will face adversity, but we will stick together, continue to work and give it our best every game."
About the Writer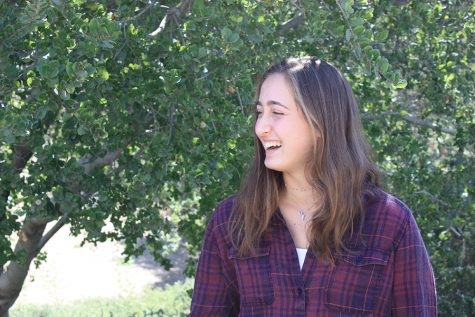 Yael Kaufman, Former Ombudsman
In Yael's free time she enjoys playing lacrosse, reading and hiking. She loves the outdoors, sports and going to the beach. Her two favorite sports are...