Calce to go on hiatus after season
Track, cross-country head coach Al Calce: 'I would like to return sometime in the future'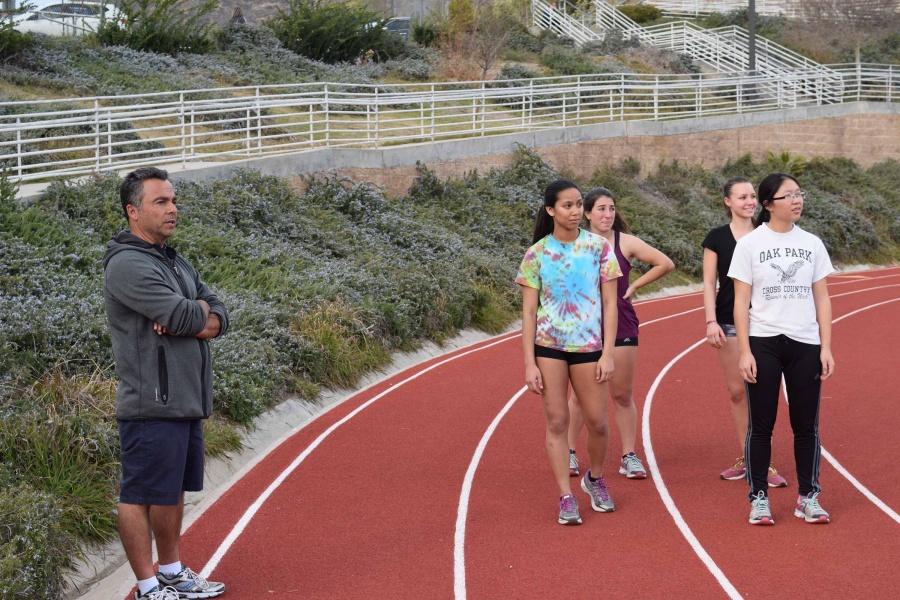 Coach Al Calce will be taking a hiatus from the program after this upcoming track season following an illustrious career coaching the cross-country and track teams.
"This will be my final year as a head coach in Oak Park, for now. I am not retiring, just taking a break, as I want to spend more time with my family," Calce, whose coaching career began in 1993, wrote in an email. "I would like to return sometime in the future."
Calce did not specify how long he would be absent; however, both teams acknowledge that losing their coach will be a major transition for them.
"What I'll miss about Coach Calce is his natural ability to connect with us as a team," junior Paige Creason, who participates in both track and cross-country, said. "His passion for the sport is so obvious, whether it's his commitment to this team or his love for each of us as an individual."
Junior Cooper Miller, who also participates in track and cross-country, shares a similar sentiment.
"He's a really fun coach to have. He jokes around with the team a lot but is still serious," Miller said.
Oak Park's cross-country team has competed at the state championships in each of the past four seasons.
"Calce played a huge role in both cross-country and track. He was the glue that held us all together," Creason wrote. "He didn't just teach us to be good athletes and compete to the best of our abilities, but he also taught us to be good people and to be a good teammate."
Over the past four seasons, Calce has also coached his son, Joe Calce.
"
He's a really fun coach to have. He jokes around with the team a lot but is still serious,"
— Cooper Miller
"Initially I wasn't sure what to expect [of being coached by my father] but, I've become used to it by now," senior Joe Calce said. "But I've become used to it by now. Everyone is treated the same way, and we don't interact that much because we're in different event areas, but I enjoy having him as a coach."
While Al Calce plans on enjoying the time off with his family, there are many aspects of coaching that he said he would miss.
"Coach Calce is a great guy to be around but he's also a great coach," senior Kevin Eghbali, who runs both track and cross-country, said. "I've learned a ton from him over the past few years and everyone will certainly miss him."
Al Calce said he enjoyed his time coaching the teams.
"The athletes that I have coached at Oak Park always have conducted themselves with class and have shown respect — respect for themselves, their teammates, their opponents, their school and their community," Al Calce wrote. "Watching the way these athletes grow and mature has been my favorite part [of coaching]."
About the Writer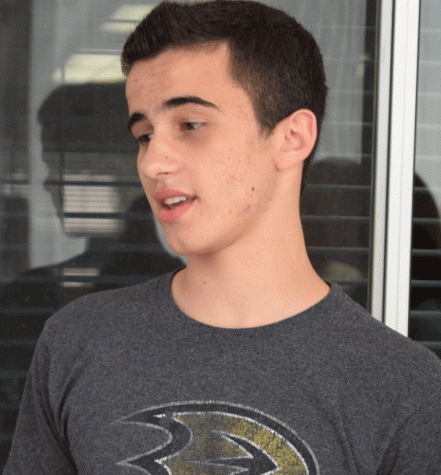 Julian Lehrer, Online Sports Editor
Julian's hobbies include playing baseball, playing street hockey with his friends, and listening to alternative rock music. Some have dubbed him a baseball...