Friday: Boys' basketball and advisement week
Hang on for a minute...we're trying to find some more stories you might like.
Happy Friday, Oak Park. Here's what you need to know to wrap-up your week and begin your weekend:
Last Week: Boys' basketball dominates in first round of playoffs
After accruing an impressive 21-6 regular season record, the Eagles defeated Righetti High School 65-35 to commence their quest for a Division 3 CIF championship. Sophomore Riley Battin led the way for Oak Park, with 22 points and 14 rebounds. The Eagles will take on Arlington High School tonight on the road.
This Week: Vice dance
The Vice dance is tonight from 7 p.m. to 10 p.m. This year's theme is a night in the city. Tickets will not be sold at the gate.
Next Week: Advisement week
The class of 2017, 2018 and 2019 are requested to attend their respective course advisement sessions. Current juniors will meet Monday Feb. 22 at lunch. Current sophomores will meet Wednesday Feb. 24 at lunch. Current freshman will meet Friday Feb. 26
Beyond Oak Park: Trump grapples with Pope Francis
First it was Megyn Kelly. Then it was Jeb Bush. Now, Trump has taken aim at Pope Francis, who questioned the GOP frontrunner's Christianity given his stance on immigration. Trump responded by calling the Pope's comments "disgraceful." However, Trump decided to tone down the tiff at the South Carolina town hall debate in order to avoid alienating Catholic voters.
More Beyond Oak Park:
About the Writer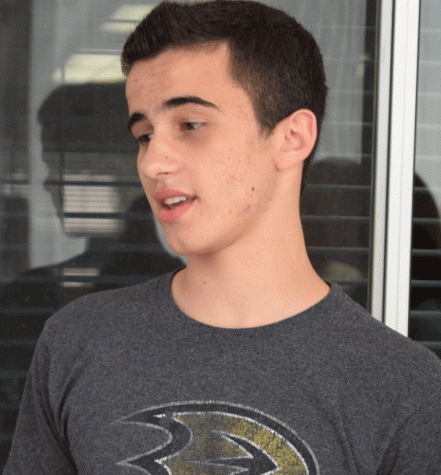 Julian Lehrer, Online Sports Editor
Julian's hobbies include playing baseball, playing street hockey with his friends, and listening to alternative rock music. Some have dubbed him a baseball...