Rams move to Los Angeles
Football team practices locally until Inglewood stadium completed in 2019
Hang on for a minute...we're trying to find some more stories you might like.
As a part of its relocation from St. Louis to Los Angeles, the Rams football team is temporarily moving its headquarters to Agoura Hills until its new Inglewood-based stadium is completed in 2019.
"What is most exciting is that a lot of the current action surrounding the Rams is taking place in our backyard," Oak Park football coach Timothy Kenney said. "I do think that [the Rams] will [bring] a lot of benefits to LA. My hope is that having an NFL team in
LA will boost the interest of young people wanting to play football."
The team looks to build a training facility in the Thousand Oaks area and is currently using California Lutheran University's practice facilities. During pre-season, the team stayed at the Four Seasons Hotel in Westlake Village, held walk-through practices at Oaks Christian School and placed its main office in Agoura Hills, according to the Ventura County Star.
"There are a lot of football fans here, and the team will become a part of the community," sophomore Emanuel Kaufman said. "Many people … can't wait to have a new local sports team to support."
In an interview with the Los Angeles Daily News, Rams Head Coach Jeff Fisher expressed his excitement about the move.
"Having grown up [in Los Angeles], … I've been a Rams fan since I was a kid. We all grow up as fans as kids, so [I knew] all those players and the lineup," Fisher said. "[Over] the last four years we've kind of reached back out to those legends of the organization and brought them in for games and they really appreciated it. So now they're going to be even closer to us."
Since the Rams organization was founded in 1936, it has played in three different cities: Cleveland, Los Angeles and St. Louis. Rams owner E. Stanley Kroenke sought to build a billion-dollar stadium in St. Louis, but the city did not have the resources to finance the project.
As a result, the team opted for a privately funded alternative in Inglewood.
The team's new stadium is estimated to cost more than $2.6 billion, making it the world's most expensive sports arena, according to CNN Style.
For its regular season opener, the Rams play the Dallas Cowboys Sept. 12 in their current stadium, the Coliseum.
"I'll definitely go see a game this season [now that] an NFL game is much closer to home," sophomore Jake Pisarcik said.

About the Writer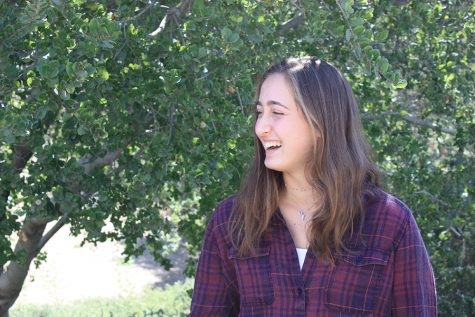 Yael Kaufman, Former Ombudsman
In Yael's free time she enjoys playing lacrosse, reading and hiking. She loves the outdoors, sports and going to the beach. Her two favorite sports are...