Monday: upcoming games and Hermine
Hang on for a minute...we're trying to find some more stories you might like.
Happy Monday, Oak Park. Here's what you need to know to wrap up your weekend and begin your week:
Last week: Eagles' volleyball and football successful
Girls' volleyball won both of their games last week. This includes varsity, junior varsity, and frosh-soph. They beat St. Bonaventure 3-0 and Viewpoint 3-1.
Varsity football played Desert at Edwards Air Force Base Friday, Sept. 2. They won against Desert with a 54-9 win.
This week: upcoming games for volleyball, golf and football
Both girls' varsity and girls' junior varsity volleyball will play a home game against Ventura at 6 p.m. Tuesday, Sept. 6.
Girls' varsity golf will play away games at Chaminade and Calabasas at 2 p.m. Wednesday, Sept. 7.
Junior varsity football will play an away game at El Segundo at 4 p.m. Thursday, Sept. 8.
Next week: spirit week and homecoming
Next week is spirit week. Themes for each day are: USA on Monday, frat/sorority on Tuesday, denim gods on Wednesday, Olympic athletes on Thursday and class colors on Friday.
The homecoming football game is Friday, Sept. 16. Tickets for the Sept. 17 homecoming dance will be sold starting Tuesday, Sept. 6.
Beyond Oak Park: Hermine cancels Labor Day plans
Hermine, no longer a hurricane and now a post-tropical cyclone, is drifting up the Atlantic and potentially bringing with it winds of up to 70 mph. "I want to caution residents that weather conditions can change quickly… especially with a slow-moving storm," Connecticut Gov. Dannel Malloy said in an interview with NBC Connecticut after partially activating the Emergency Operation Center of the state. Read more from NBC News.
More beyond Oak Park:
24 people were killed and another 91 have been wounded in the twin bombings near the Afghan Defense Ministry in central Kabul. An army general and a district police officer were among the casualties. Read more

from the Washington Post

.

Third-party candidate and renowned libertarian Gary Johnson is currently polling at 10 percent against Hillary Clinton and Donald Trump. The other two candidates are at a historical low in their ratings. Read more

from FiveThirtyEight

.

About the Writer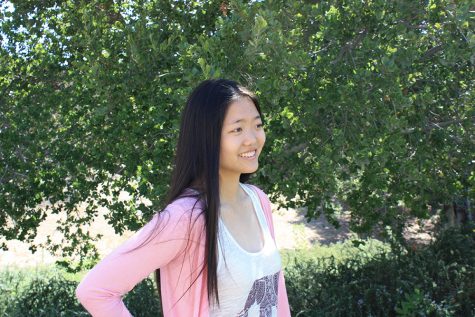 Michelle Chen, Former Opinion Editor
Michelle Chen served as the opinion editor for the 2016-17 school year; she served as the online editor from August to October of the 2017-18 school year.