Monday: Suicide Awareness week and homecoming
Happy Monday, Oak Park. Here's what you need to know to wrap up your weekend and begin your week:
Last week: Suicide Awareness, girls' volleyball and varsity football
Suicide Awareness Week was last week. The Advanced Peer Counselors passed out bracelets and pamphlets to raise awareness for the issue.
Girls' varsity volleyball played in the San Luis Obispo tournament Sept. 9 and 10. The team won 5-1.
Varsity football lost against El Segundo 19-30 at the home game Friday, Sept. 9.
This week: spirit week, homecoming and cross country
Spirit week is this week. Themes for each day: USA on Monday, frat/sorority on Tuesday, denim gods on Wednesday, Olympic athletes on Thursday and class colors on Friday.
The homecoming football game is this Friday, Sept. 16. The homecoming dance is this Saturday, Sept. 17. Tickets are on sale at the student window for $35 with ASB card and $40 without ASB card.
The cross country team will run at Woodbridge Invitational this Friday, Sept. 16.
Next week: peer counseling, football and volleyball
Advanced peer counseling will have its retreat from Sunday, Sept. 18 to Monday, Sept. 19.
Varsity football will play an away game against Carpinteria at 7:30 p.m. Friday, Sept. 23.
Girls' volleyball will play home games against Simi Valley Tuesday, Sept. 20 and against Royal Thursday Sept. 22. The team will compete at the Royal Tournament Saturday, Sept. 24.
Beyond Oak Park: Hillary Clinton's health becomes an increasing concern
Hillary Clinton, diagnosed with pneumonia Friday, Sept. 9, had to be helped into a van following a Sept. 11 anniversary ceremony in Manhattan. Her feet were dragging on the ground as she was escorted into the vehicle by Secret Service agents. In response to numerous concerns from the public regarding Clinton's health, the democratic presidential candidate's campaign announced today that it would release her medical information later this week. Read more from the New York Times.
More beyond Oak Park:
The citizens of Barrow, Alaska, may become some of the world's first climate-change refugees due to the warming air, melting frost and rising sea levels in the area. Researchers predict that the land around Barrow and its eight villages will be underwater by midcentury. Read more from

the Washington Post

.

Connecticut resident Joseph Caputo, 23, draped himself in an American flag and jumped the White House fence on Thanksgiving of last year. He pled guilty to a charge of entering restricted grounds today, and now faces one year of incarceration, potential financial penalties and up to a year of supervised release. The sentencing is set for Dec. 6. Read more from

NBC News

.
About the Writers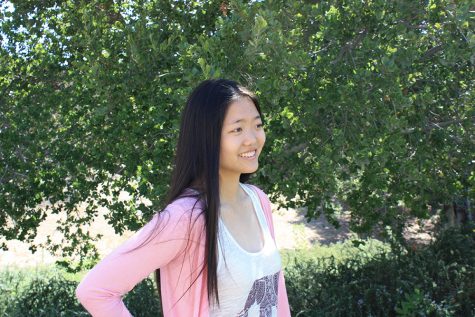 Michelle Chen, Former Opinion Editor
Michelle Chen served as the opinion editor for the 2016-17 school year; she served as the online editor from August to October of the 2017-18 school year.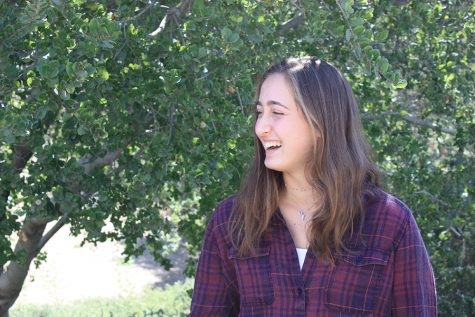 Yael Kaufman, Former Ombudsman
In Yael's free time she enjoys playing lacrosse, reading and hiking. She loves the outdoors, sports and going to the beach. Her two favorite sports are...