Friday: Fall sports and Trump's retorts
Happy Friday, Oak Park. Here's what you need to know to wrap up your week and begin your weekend:
This week: football, cross country and girls' golf
Football will play a home game against Agoura tonight, Nov. 4. Junior varsity will play at 4 p.m. and varsity will play at 7 p.m.
Cross country ran its last race of the season at League Meet 3 in Camarillo yesterday, Nov. 3.
Girls' golf played CIF team/individual finals yesterday, Nov. 3.
Next week: a transition from fall to winter
With the end of the fall sports season, there will be no games next week.
Beyond Oak Park: Trump retorts to Clinton's recent campaigning
In the wake of the upcoming election, Hillary Clinton campaigned in the company of friends and celebrities today, Nov. 4. She was flanked by billionaire Mark Cuban in Pittsburgh and Detroit, and then by pop stars Jay Z and Beyonce in a Cleveland concert. Donald Trump acknowledged this at a rally tonight in Hershey, PA. "I didn't have to bring J. Lo or Jay Z," Trump said. "I am here all by myself. Just me — no guitar, no piano, no nothing." Read more from the New York Times.
More beyond Oak Park:
Three U.S. troops were killed in a shooting outside a training facility in southern Jordan today, Nov. 4. The attack occurred after the car carrying the U.S. trainers failed to stop. One was killed on the spot, and two were injured. The two were later transported to a hospital in Amman, where they died shortly after. Read more from

Al Jazeera America

.

Two people were stabbed and their suspected attacker was injured at Rutgers University's business school in New Jersey today, Nov. 4. The incident began at approximately 2:30 p.m. on campus. The campus was placed on lockdown but was reopened shortly after the suspect was captured at approximately 3 p.m. Campus police, who are leading the investigation, have not provided further details. Read more from

Reuters

.
About the Writer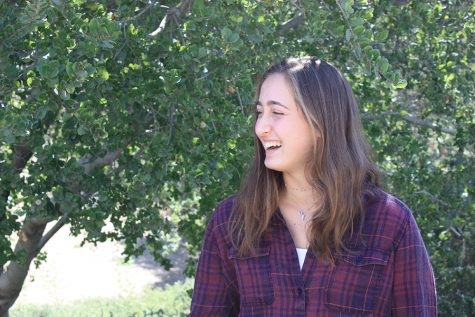 Yael Kaufman, Former Ombudsman
In Yael's free time she enjoys playing lacrosse, reading and hiking. She loves the outdoors, sports and going to the beach. Her two favorite sports are...