Friday: AP Exams still on sale, New York gang members arrested
This week: February ends, March begins
Girls' lacrosse won in their home game against La Reina by a score of 14-7 Tuesday, Feb. 28.
In a home game Wednesday, March 1, boys' volleyball won against Thousand Oaks 3-0.
Varsity softball won at home against Calabasas 6-3 Thursday, March 2.
Varsity baseball won at an away game against South Gate 12-2 Thursday, March 2.
Next week: last week to purchase AP Exams
Boys' varsity tennis will play a home game against Chaminade Monday, March 6, at 3 p.m. The following day, they will play another home game against Malibu at 3 p.m.
AP Exams will be on sale at the student store and online until Saturday, March 11. They are each $109.
Beyond Oak Park: Gang members arrested in New York murders
Thirteen members of MS-13, a gang in New York, were indicted Thursday, March 2, in the murders of seven people over a three-year period. The members face federal charges that include racketeering, murder, attempted murder, obstruction of justice, arson and conspiracy. They could face the death penalty in their upcoming trial April 10, 2017. Read more from the New York Times.
More beyond Oak Park:
The Syrian government recaptured the ancient city of Palmyra Thursday, March 2, from an ISIS takeover Dec. 11, 2016. Government forces were aided by U.S. airstrikes, Lebanon's Hezbollah and Russian military. Read more from

CNN

.

More than a dozen headstones were found desecrated in a New York Jewish cemetery Thursday, March 2. New York Governor Andrew Cuomo has ordered a police investigation into the third anti-Semitic act against a Jewish cemetery in less than two weeks. Read more from

the Huffington Post

.
About the Writers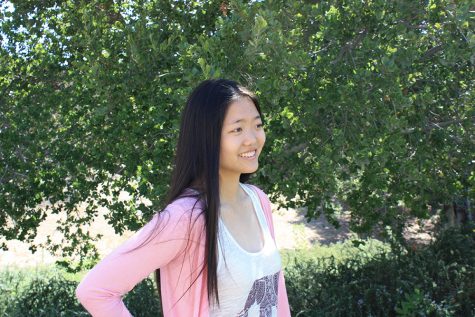 Michelle Chen, Former Opinion Editor
Michelle Chen served as the opinion editor for the 2016-17 school year; she served as the online editor from August to October of the 2017-18 school year.
Michelle Deyski, Former News Editor
Michelle served as the news editor for the 2018-19 school year. She graduated from Oak Park High School in May 2018. She will be attending Cal Poly SLO.