Friday: Course selection and Women's Day
Hang on for a minute...we're trying to find some more stories you might like.
This week: Course selection
Course selection continues, be sure to sign up for your classes when the window opens.  Grade-specific times can be found here.
AP exams are on sale at the student store and online for $109 until Wed. March 15.
Next week: "Hair"
The high school's production of the musical "Hair" begins Thursday, March 16 and runs until Saturday, March 18 in the Pavilion.  Find times and buy tickets here.
There is a Mock SAT on Saturday, March 18 in G9.  Don't forget to come if you have signed up!
Beyond Oak Park: International Women's Day
Men, women and children from around the world celebrated International Women's Day, honoring the message of "A Day Without a Woman" by wearing red in solidarity, refusing to spend money in support of small and local businesses and skipping work to protest Wednesday, March 8. Ten organizers for the Women's March on Washington were arrested on a charge for blocking traffic. Many economies worldwide shut down for the day. Read more at The New York Times.
More beyond Oak Park:
Debris from Malaysia Airlines Flight MH370 was discovered in the Indian Ocean three years after its disappearance in 2014. Five discovered pieces are highly likely to be part of the "vanished" plane, while three pieces were confirmed by authorities to be authentic wreckage. The three pieces include a flaperon, a wing flap and a plane wing fragment. Read more at

CNN

.

Park Geun-hye, president of South Korea, was impeached from office after national opposition over a corrupt scandal involving her close confidante Choi Soon-sil. Actions were first taken in December when the country's prime minister took over presidential duties and Geun-hye stepped down. She is the first democratically elected leader of South Korea to be driven out of office. Read more at

BBC

.

About the Writer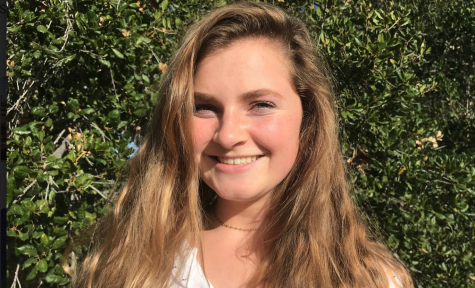 Camille Driggs, Sports Editor
Camille Driggs served as sports editor for the 2017-18 school year. She graduated from Oak Park High School in May 2018. She will be attending BYU.