Meet the coach: Joe Byrd
Hang on for a minute...we're trying to find some more stories you might like.
Coach Joe Byrd joined Oak Park High School's cross country coaching staff this year after coaching cross country at Agoura High School for four years. 
Byrd has coached cross country for over 12 years, first at a youth club for eight years and then at Agoura High School for four. Before coaching, Byrd was on a track team and mainly ran short distance. Byrd said enjoys cross country for many reasons, but primarily for the athletes themselves.
"[They're] really good kids and I found that at Agoura too. They're really good students, great kids. Gives me hope for the future, that they're going to do really well," Byrd said.
Aside from running, Byrd said he enjoys hiking with his wife.
"My wife and I went up to Mammoth a couple weeks ago and we did a 10-mile hike," Byrd said. "I love to get out and hike or walk. It's my therapy."
Byrd said he believes in getting to know each member of the team personally, though the program is often large. He said he likes to encourage the athletes to be confident in themselves and have fun and enjoys running alongside them.
"Everyone is different, but I like to instill a sense of humor, initially. I'm sure they look at me as a coach and a model, but I try to joke around," Byrd said. "Cross country is competitive and hard, but you have to enjoy it."

About the Writer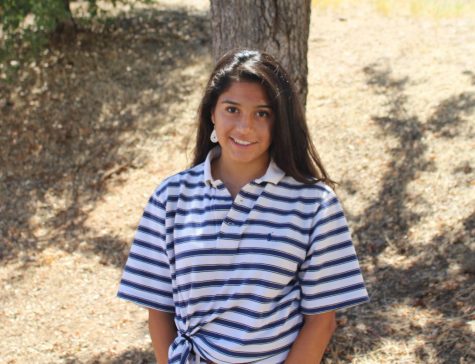 Bailey Andera, Features Editor
Bailey Andera is a junior at Oak Park High School. She is currently the 2018-19 Features Editor.