Ombudsman Column
Hang on for a minute...we're trying to find some more stories you might like.
Four teenagers in Parkland, Florida have sparked a nationwide revolution. These young adults found their voices and are the faces behind the #NeverAgain Movement.
Students should attempt to mirror what Emma Gonzales, Cameron Kasky, Alex Wind and Jaclyn Corin are doing despite their lack of funds and resources. They are spreading their ideas and battling for what they believe is right and they are doing so using their First Amendment rights.
We are extremely lucky here at Oak Park High School that the administration and official board policies support us in the use of our First Amendment rights and support the Talon as a public forum.
A public forum is defined as a publication or place open to all expression and has, by tradition or practice, been used by the public for free speech, and is protected under the First Amendment and California law. The Talon is a public forum.
Students at Oak Park High School are very lucky because under official board policy, "School officials shall not engage in prior restraint of material prepared for official school publications except insofar as the content of the material violates the law as per board policy." (Education Code 48907)
In other words, as long as students continue to publish lawful content with journalistic integrity, then the Talon, the yearbook and all student media will all continue to have the freedom to publish without prior restraint.
Sometimes, teenagers seem to believe that adults are the enemy and are out to get them, but the Oak Park Unified School District and especially Oak Park High School administration are extremely supportive of its students and their voices.
For instance, March 14, 2018, students hosted a walk out at the high school in order to protest gun violence and mourn the loss of the Parkland victims. The administration was nothing but helpful throughout the process and even changed the bell schedule to accommodate the protest.
We must remember that in this time of reform and progress, we should appreciate the people that are helping us from the behind the scenes. At the Talon, we would like to thank the administration for supporting our monthly publications, student press in general, and for always helping us in any way possible.

About the Writer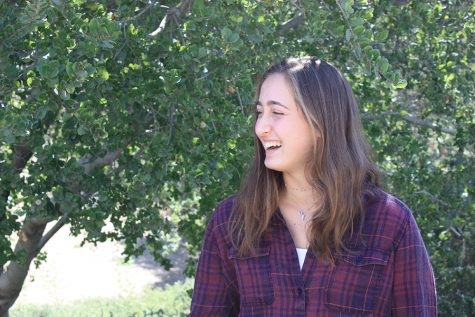 Yael Kaufman, Former Ombudsman
In Yael's free time she enjoys playing lacrosse, reading and hiking. She loves the outdoors, sports and going to the beach. Her two favorite sports are...