Addition of senior honors classes for next school year
Oak Park High School adds one more Senior honors English class.
Due to an increased number of requests for the English IV honors class, additional classes will be added in the 2018-19 school year. To accommodate the 110 students that signed up for this class, OPHS administration has decided to run three classes for the 2018-19 school year.
"There will be as many [senior] honors English classes as we need based on the [number of] kids who sign up. From what I can see now, there are enough kids for at least two classes," Principal Kevin Buchanan said. "So, our expectation is, if we have enough kids for three classes, we will put three classes in."
There was only one English IV honors class this school year, and according to English department chair, Kathy Bowman, there have never been more than two English IV honors classes.
"Last year, we didn't have enough to sign up for two. We put 34 in a class, but if 45 kids sign up, that's not enough to run two," Principal Kevin Buchanan said. "So some kids didn't get in, but this year, I believe we have quite a few signed up for it, so it looks like we will be running multiple honors classes."
English teacher Tris Wenker said she is glad that more people are signing up for English IV honors and believes the increase in classes is in part thanks to the current senior class.
"I'm thrilled because I had no idea what to expect and we just went along with it. My current seniors have had a lot of influence with their opinions on where the class should go and it's turned out really well, and apparently, word got out and people want to sign up. So, we are tripling in size for next year," Wenker said.
According to junior Quinn Conahan, some seniors are interested in English IV honors because they want to take a challenging class, but not necessarily an AP.
"I am planning on majoring in business management/marketing so taking another year of AP English wasn't necessary," Conahan wrote. "I do want to challenge myself still because I enjoy English, so I opted for Honors instead of AP to challenge myself slightly but not overwork myself and still boost my GPA."
There are several reasons as to why students may choose to take English honors their senior year.
"I'm assuming that the kids that are in [English IV honors] this year really liked it. They're enjoying the class, and they shared it with people," Wenker said. "I know that the AP program is equally as strong, so maybe kids just want to increase the challenge level [of their classes by] only a little bit. It may be because a lot of kids that I've taught before want to come back for 'round two,' you could say, but I don't know if that's the reason. Hopefully the word got out that it's a great class."
About the Writer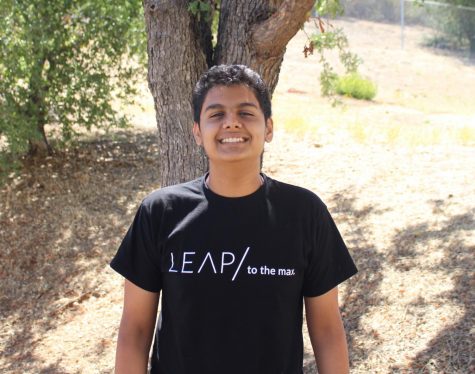 Jay Dugar, Managing Editor
Jay Dugar is a junior at Oak Park High School. He is currently the 2019-20 Managing Editor, served as 2018-20 Managing Editor and a staff writer his freshman...