California Assessment of Student Performance and Progress
Seniors and Juniors take the Science CAASPP test
The California Assessment of Student Performance and Progress, a mandatory statewide examination, began for many students nationwide Apr. 16.
This annual examination evaluates the information taught at schools, elementary through high school, with the state mandated curriculum, to ensure that all necessary material is being instructed.
The CAASPP test is a computer adaptive and interactive exam utilized in 20 states, serving third through eighth grade students as well as juniors and seniors in high school.
"[The CAASPP test is] part of the state's school accountability program, which tracks the progress of students, schools, districts and student groups," Director of Curriculum and Instruction, Jay Greenlinger, wrote.
Oak Park High School is ranked in the top two percent in academics in the state of California when considering the CAASPP testing.
"Oak Park [High School] has a reputation of being a highly academically achieving school," Principal Kevin Buchanan said. "We have been recognized as being a very high achieving School District and people can access these reports on the state website. They can see the rigor of our school, how well our students do on these tests and a lot more."
Being known as a high achieving school helps OPHS in several ways.
"[CAASPP] helps our school because we report these scores to colleges, who are then able to compare students who come out of our school versus students who come out of other schools by looking at the overall level of academic achievement," Buchanan said.
Oak Park High School's high tests scores and state ranking may boost enrollment.
"The high [marks] on these exams better our school's reputation, which leads to more parents wanting to send their students to this district," Buchanan said. "We [also] attract people who are committed to education, [and] with their attention we bring great resources, like funds that can help us build programs [and] maintain our achievement at this level, which will continue to attract families to Oak Park."
Some students said they understand the positive effects that high scores can bring to the school.
"I'm definitely nervous, just because it's one of the bigger tests," junior Taylor Roberts said. "It's important to the school, and it's supposed to be important to us."
About the Writer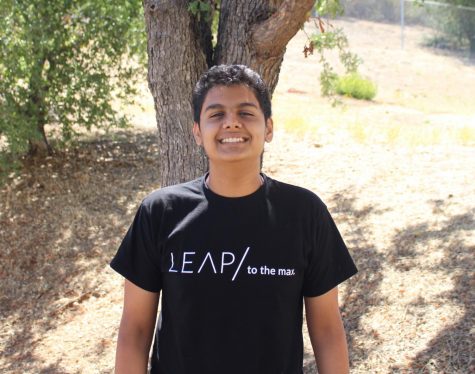 Jay Dugar, Managing Editor
Jay Dugar is a junior at Oak Park High School. He is currently the 2019-20 Managing Editor, served as 2018-20 Managing Editor and a staff writer his freshman...