Families receive call regarding probable low attendance April. 20
Oak Park high school students will be marked truant if they do not comply with the rules
Principal Kevin Buchanan called Oak Park High School students and families April 19 at 7:55 p.m. regarding the following day's prospective low attendance due to senior ditch day and the national school walkout.
This phone call informed parents that if students left their classes at 10 a.m. for the national walkout, they would be marked truant. In addition, it reminded parents that seniors need a 90 percent attendance record in order to participate in senior activities.
"I want seniors to be mindful of their attendance because there are privileges attached to their attendance so [that part of the phone call] was a reminder that there is a senior attendance requirement in order to participate in the planned senior activities," Buchanan said.
Senior ditch day was planned by the students and not the administration, therefore it counted towards the student's attendance record.
"We had a higher than normal percentage of seniors absent [on April 20] so we're reviewing senior attendance to see if any of those kids need to get called in and have their privileges adjusted or reviewed," Buchanan said.
In addition to information about senior ditch day, Buchanan's call also discussed the national walkout.
"We didn't have any information from [the] students who we worked with in the past that there were any planned activities on behalf of the students," Buchanan said. "As far as we were concerned, it was business as usual and if students did walkout [of class] we would record absences and truancies as we would normally if a student walked out of class."
For some students who wanted to walk out, the idea of getting marked truant stopped them. However, some students found different ways of supporting the cause to protest gun violence.
"I [wore] my shirt that day that says 'Protect Us Not Guns' in order to call awareness to the impact that guns have on our society," junior Lily Graeff wrote. "In class [at 10 a.m.] my friend Amanda Lurey and I held a moment of silence for a minute and 13 seconds to honor the victims of the Columbine shooting."
According to Graeff, if students wanted to share their beliefs by attending the walkout on April 20, they should have been able to.
"I wish our school could have held something for the walkout," Graeff wrote. "The walkout should have been a time for students who want a change to come together to show society that we want change."
The walkout was set to take place at 10 a.m., five minutes before first period ends. According to senior Trisha Sharma, missing the last five minutes of a class would not make a significant difference.
"I understand why [Mr. Buchanan] made the call, but in terms of marking students truant, it was kind of upsetting," Sharma wrote.

According to Buchanan, two students left class at 10 a.m. and faced attendance consequences.
"[This walkout] could have been more like the first one had there been [an understanding that there was] a number of students wishing to participate or had [the administration and I] worked with the kids where we realized that there [were] some significant planned activities," Buchanan said.
About the Writer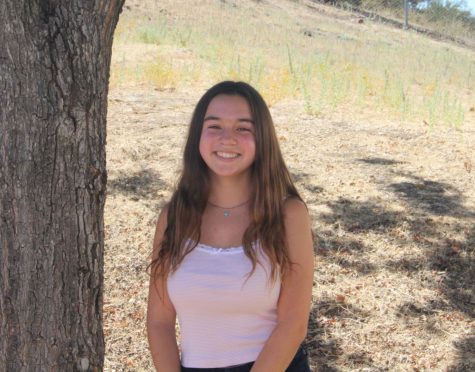 Emily Francis, News Editor
Emily Francis is a junior at Oak Park High School. She is currently one of the 2019-20 News Editors, served as one of the 2018-19 News Editors and was...