December: Letter from the editor
Hang on for a minute...we're trying to find some more stories you might like.
Dear readers,
Take a few breaths –– now that the air is clean –– it's almost over. Turning in your last final and running toward those two weeks of break is exhilarating. Next time we see each other, it will be a new year — a blank slate. Come 2018, we have another chance to accomplish  what we didn't or couldn't this year.
As for the Talon, we've scrambled to publish a December edition in two weeks. To my staff, I want to apologize for making the decision to publish an edition during this most stressful time. I want to thank the writers, editors, and designers who, even with their regular schoolwork and finals, still committed to publishing this edition.
And, as you make your New Year's resolutions, we at the Talon are doing the same. We hope to continue in our expansion of the paper. We hope to continue the expansion of its online counterpart. We hope to give you, readers, quality content for the remainder of the year.
Remember, January marks a blank slate. Do with it what you will. From the bottom of our hearts, we wish you a very happy holiday.
See you next year.
Medha Vallurupalli,
Editor-in-Chief

About the Writer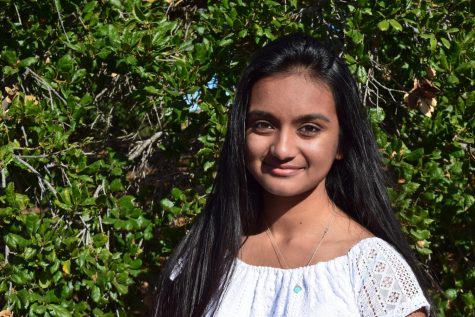 Medha Vallurupalli, Former editor-in-chief
Medha Vallurupalli served as print and online editor-in-chief during the 2017-18 school year; online editor-in-chief and news editor during the 2016-17...