Shake Shack to open in Westlake Promenade
Shake Shack opening new location in the Westlake Promenade
Shake Shack, a popular burger stand, is coming to the Westlake Promenade. Construction has already begun and Shake Shack plans to open as soon as possible.
Currently, the nearest Shake Shack is located in the city of Beverly Hills, approximately 31 miles from Oak Park High School. This new addition continues the company's expansion to the West Cost.
Originating from New York City, the Shake Shack chain's popularity steadily increased Expanding its menu from New York style hot dogs to burgers, fries, milkshakes, beer and wine. The store has also expanded its sites from 7 locations in 2010 to over 180 as of 2018.
Some Oak Park High School students are looking forward to the area's new addition.
"Shake Shack is my favorite restaurant ever, and it's just amazing," Junior Sawyer Nicoll said. "It's similar to 'In-N-Out,' but it has a slight charcoal taste to the patties which is [really] good. And their shakes are amazing."
Nicoll also explained a unique technique Shake Shack uses to make milkshakes.
"They have seasonal shakes every season, and I like to try all of them," Nicoll said. "If I don't try all of them I freak out."
Junior Arshia Parvaz, another Shake Shack fan, shared his opinion of the franchise.
"It's more of the name, and the lines and everything. It's just a good atmosphere, and the price is good and the tastes are even better," Parvaz said. "[My favorite meal is] a normal cheeseburger with cheese fries, or if I'm feeling like extra, extra crazy that day, a peanut butter burger."
Shake Shack plans on continuing its expansion.
"We're excited to open in Thousand Oaks," wrote Guest Insights Manager, Sarah Southerland. "We're always interested to bring Shake Shack to compelling sites in great neighborhoods across the country, and we're excited to open more locations across the country."
About the Writer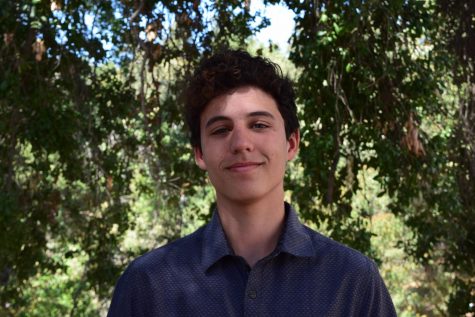 Felipe Andrade, Co Layout Director
Felipe Andrade joined the Talon in the 2016-2017 school year as a staff writer and served as a staff writer for the 2017-2018 school year. He became a...