SoundCloud subculture: public platform for students
Artists take advantage of music-sharing medium
Many Oak Park students are choosing to express themselves by creating music and publishing it through a growing streaming service called SoundCloud.
SoundCloud is an online music distribution platform where creators can publish, listen and discover music for free, offering a popular alternative to services such as Apple Music and Spotify, which charge to upload music. Artists such as Lil Yachty, Lil Uzi Vert and Ski Mask the Slump God found their beginnings on the platform.
Sophomore and rap artist James Howard started publishing on this platform a year ago with songs like "Gems" and "Coming apart."
"There was once a time when I had no clue about hip hop," Howard said. "I was searching on the internet for good hip hop music — I didn't like the songs they played on the radio."
Howard said he soon found artists that would inspire a lifetime love for music.
"Some of my influences were Eminem, 50 Cent and DMX," Howard said. "After listening to hundreds of other rappers, I decided I wanted to make my own music for a living."
Howard explained that creating music brought him closer together with his peers.
"People at OPHS are definitely aware of my music. I love talking about it with people, and I think it's a great way to get to meet new people who have a similar taste in music," Howard said.
Junior Sharan Aravindh also publishes music on SoundCloud, but in the electronic, EDM genre. He has written songs such as "By Your Side" and "Second You Saw Me."
"I make music sitting in the exact same place I use for homework. I don't feel the need to personalize my place or have fancy equipment," Aravindh said.
Aravindh said he believes that a simple workspace has a positive effect on his writing process.
"A blander workspace makes me reflect on life more which gives me ideas for songs," Aravindh said.
Senior Mikey DeMetre, known through his music as "Yung Ming," said that some people start their journey on SoundCloud for fun and personal enjoyment.
"It was early sophomore year when I made my first song and it was really just a joke. It gradually got more attention so I started taking it a little more seriously and at my peak I was getting a couple hundred listens a day," DeMetre said. "I never thought anyone would even listen to my stuff so I was pretty hyped. It was a good run while it lasted, no doubt."
DeMetre referenced specific artists on SoundCloud that influenced his sound.
"I remember Ugly God, Smokepurpp and X were all up and coming when I first started up," DeMetre said. "I thought their tracks were so different and I wanted to do the same type of songs."
When asked about the software and programs he uses to make his songs, DeMetre emphasized the simplicity of his music production.
"I don't have a studio or use a mic. I use my sister's old iMac from like 2010. It has this ancient version of GarageBand and it's kind of lit because I know everything about it now," DeMetre said. "I literally sit at my desk and hope stuff sounds OK."
Howard offered advice for those looking to follow a similar path, whether with music or otherwise.
"Be who you wanna be, not who they tell you to be," Howard said. "Don't let anybody tell you who you are as a person. Always maintain your confidence. Achieve your goals like there's no tomorrow."
About the Contributors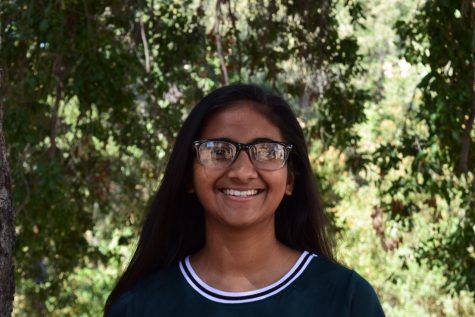 Aashika Srinivas, Advertisement Manager
Aashika Srinivas is a junior at Oak Park High School. She is currently the 2018-19 Advertisement Manager.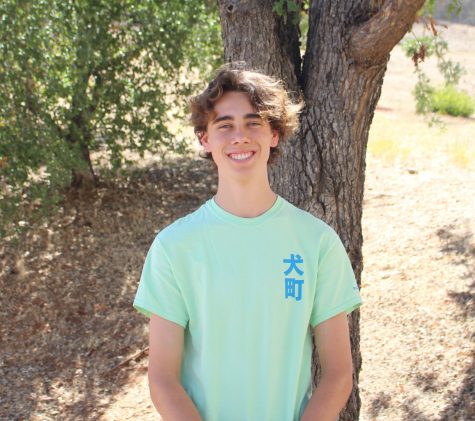 Kellen Beckett, News Editor
Kellen Beckett joined the Talon in the 2017-2018 school year and became the Art Director for the 2018-2019 school year. He served as a News Editor for...