Engineering classes change to honors
School offers honors credit for previously CP class
Physics and Engineering teacher Ken Jones is offering a retroactive change of course designation to Honors for Oak Park High School students who took Aerospace Engineering or Digital Electronics in the 2017-18 academic year.
Many engineering courses at the school are provided by Project Lead the Way, a program dedicated to creating hands-on classroom environments for students from preschool to 12th grade. Aerospace Engineering and Digital Electronics were designated as University of California Honors classes through PLTW two years ago. Since the high school did not designate this recognition at the time, they believed it would be fair to offer the change to last year's students.
Jones said he is "delighted" the classes are now designated as honors courses through the high school.
"It gives a bit more kudos, I think which is important. And students probably are more likely to take it and the whole engineering track is a growing program here, so anything that supports it is good," Jones said.
Some students said that the course honors designation seems like a fair decision, as the change supports the more strenuous workload.
"The honors change should boost my weighted GPA a bit and match the difficulty of the class" senior Sriram Sridhar said.
Jones further explained the criteria necessary to apply for the retroactive change for honors.
"Students need to have a C or better in each semester, or gotten a proficient in PLTW's end of course assessment" Jones said.
Some students have already taken advantage of the opportunity and agreed with the decision to make the honors change for the different courses.
"First of all, I got a B+ personally, so I think I really wanted honors credit just to get that GPA boost," junior Sohum Seedhar said.
The change was unexpected for some students who didn't know a class could be changed to honors after course completion.
"Since it was meant to be a CP class, I guess I wasn't really expecting anything," junior Sahith Doddipalli said. "Of course, I was happy about the honors credit."
Jones summarized his main reason for giving past students the opportunity to apply for the retroactive course change.
"We thought that the students who took the course last academic year as well should be eligible for honors if they did well enough in the program," Jones said.
About the Writer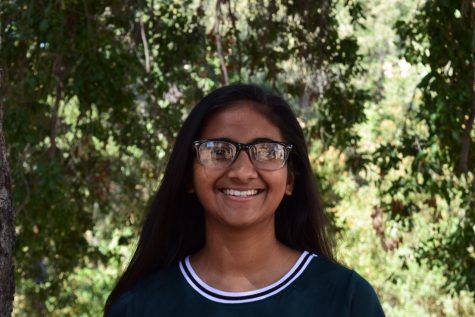 Aashika Srinivas, Advertisement Manager
Aashika Srinivas is a junior at Oak Park High School. She is currently the 2018-19 Advertisement Manager.