Normalization of gun violence: When did hate crimes become commonplace?
Acts of hatred, violence fill daily headlines across America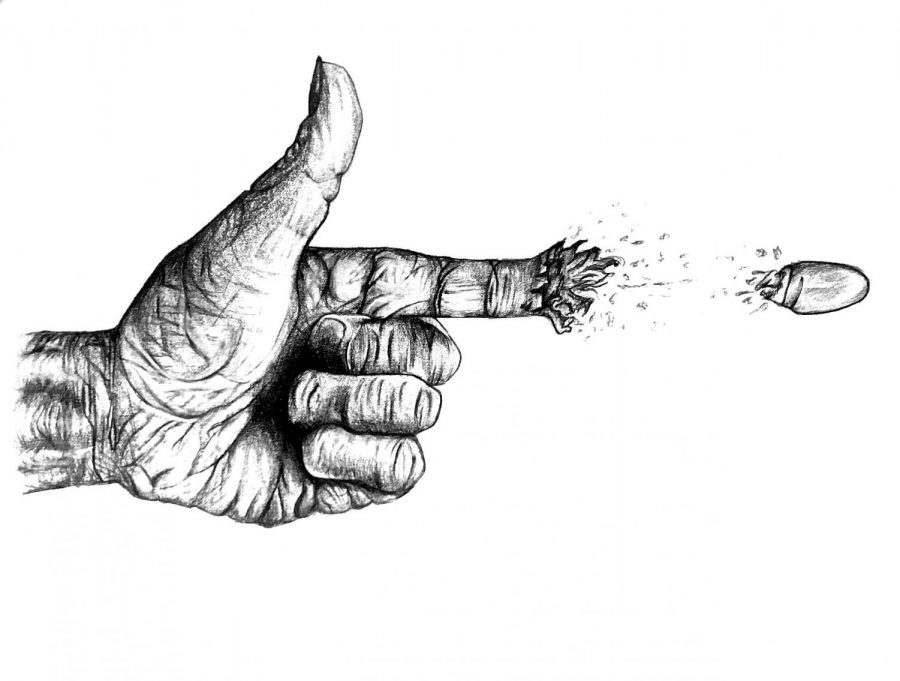 To think that every act of violence and every act of hate in the world could be prevented would be unrealistic. But, attempting to stop one evil act or one act of violence is more than possible.
In Jan. 2016, former President Barack Obama gave a speech on the subject of gun violence. Obama stated that Congress has made it more difficult for public health experts to research gun violence, as well as made it harder to develop strategies to reduce it.
"Even after San Bernadino, they refused to make it harder for terror suspects, who can't get on a plane, to buy semi automatic weapons. That's not right. That can't be right," Obama said. "So the gun lobby may be holding Congress hostage right now but they can't hold America hostage. We do not have to accept that carnage is the price of freedom."
There are several reasons cited for gun violence and mass shootings. One that has specifically been addressed is hate-motivated shooting.
In efforts to prevent acts of gun violence, the Anti-Defamation League created the first model Hate Crime Legislation, which they call "Hate Crime Laws – the ADL Approach."
"Hate crime laws — like anti-discrimination laws in the workplace — are color-blind mechanisms which allow society to redress a unique type of wrongful conduct in a manner that reflects that conduct's seriousness," the document reads.
The ADL's hate crime piece includes an explanation of what must be done to end stigma in the U.S.
"To eliminate prejudice requires that Americans develop respect and acceptance of cultural differences and begin to establish dialogue across ethnic, cultural, and religious boundaries," the document reads. "Education and exposure are the cornerstones of a long-term solution to prejudice, discrimination, bigotry, and anti-Semitism."
The number of hate crimes is continuously on the rise, as it has been increasing in the U.S. for the third consecutive year. According to the American Psychology Association, a hate crime is defined as a criminal offense against a person or property motivated in whole or in part by an offender's bias against a race, religion, disability, sexual orientation, ethnicity, gender or gender identity. The term was coined in the 1980s by advocates who were attempting to describe a series of occurrences directed at Jews, Asians and African-Americans.
Oak Park High School senior Juliette Gabai wrote to the Talon that she, too, has experienced anti-semitism when one of her peers treated her differently because of her Jewish affiliation.
"The instant this girl found out I was Jewish, she turned on me and asked what my opinion on the Israel issue was," Gabai wrote. "I told her what I felt: that Israel has a right to exist and establish its sovereignty, and that anyone looking for a free country in the Middle East need look no further. To deny Israel the right to exist is to be anti-semitic."
Gabai also expressed her personal stance against anti-semitism.
"Anti-semitism is bigotry and prejudice just like any other. As both a Jew and an American, I stand vehemently against anti-semitism," Gabai wrote. "Not only is anti-semitism fruitless and baseless, America was founded on Judeo-Christian values and offers freedom of exercise of religion."
Gabai wrote that society will always find a group of people to scapegoat.
"Jews are both the wealthy capitalists and the greedy scavengers. They are supposedly responsible for everything wrong in the world, despite all the terrible things that have happened to them," Gabai wrote. "Society needs someone to blame."
While some violent shootings are hate-motivated, others seem to have no motivation at all.
On Nov. 8, the 311th day of this year, the Borderline Bar & Grill shooting in Thousand Oaks became the 307th mass shooting that has occurred within United States borders since Jan. 1. That accounts for almost one mass shooting per day.
Shooting incidents in which four or more people are killed or injured by gunfire are categorized as mass shootings. These shootings happen one after another and drive previous shootings out of public awareness. For example, not even a month before the Borderline shooting, the worst attack against the Jewish people in the U.S. took place in Pittsburgh at the Tree of Life Synagogue.
USA Today reported that on Oct. 27, a killer barged into the Tree of Life Synagogue and shouted, "All Jews must die!" before he opened fire on the congregants. The gunman shot and killed 11 victims.
One victim was 97-year-old Rose Malinger. Malinger lived in Nazi Germany and survived the Holocaust, but fell victim to an act of anti-semitism in modern-day America.
Following the Pittsburgh massacre, President Donald Trump tweeted, sending his condolences and committing to end hate-induced crime.
"This evil Anti-Semitic attack is an assault on humanity. It will take all of us working together to extract the poison of Anti-Semitism from our world. We must unite to conquer hate," Trump tweeted.
Minutes later, former president Barack Obama addressed the event from a different perspective, acknowledging current gun laws and gun violence in the U.S via his Twitter account.
"We grieve for the Americans murdered in Pittsburgh. All of us have to fight the rise of anti-Semitism and hateful rhetoric against those who look, love, or pray differently," Obama tweeted. "And we have to stop making it so easy for those who want to harm the innocent to get their hands on a gun."
Addressing hate-motivated shootings is one way legislators are working to reduce violence. But, many advocates for gun control feel that more can be done.
Survivor of the Feb. 14 Marjory Stoneman Douglas High School Shooting in Parkland, Florida, Emma Gonzalez has become an advocate for gun control and created a co-founded gun control advocacy group, Never Again MSD. As someone who has physically lived through and survived a mass shooting as a senior in high school, Gonzalez "calls BS" towards the Senators who claim that nothing could've been done to prevent previous mass shootings from happening.
"We are speaking up for those who don't have anyone listening to them, for those who can't talk about it just yet, and for those who will never speak again," Gonzales said. "We are grieving, we are furious, and we are using our words fiercely and desperately because that's the only thing standing between us and this happening again."
Sociologist, author and political scholar, DaShanne Stokes, stated that in a nation that makes up the majority of the world's mass shootings, it is time to stop believing that guns make us safer and instead take action to prevent the mass shootings.
"Saying gun control hurts our freedom is a false argument amounting to propaganda. Gun laws don't curtail freedom any more than speed limits or seat belts. You still get to drive your car and have guns, we're just trying to save lives as you do," Stokes said.
Current U.S. gun laws state that anyone 18 years or older can purchase a gun, and, in 12 states, permits are not required to buy and carry a weapon. Those who are anti-gun regulation argue that the second amendment to the U.S. Constitution protects individual gun ownership.  
Additionally, N.R.A. spokeswoman, Jennifer Baker, expressed in a 2016 New York Times article that opposition to gun ownership harms people's ability to protect themselves.
"These laws simply protect and expand the ability of law-abiding citizens to exercise their constitutional right to self-protection," Baker said. "Gloom-and-doom predictions of Wild West scenarios in states with strong gun rights have proven time and again to be nothing more than scare tactics."
Pro-gun advocates that more gun control will not reduce the number of hate crimes committed.  Knife attacks, homemade explosives and vehicle attacks can do the same amounts of damage as guns, if not more. These individuals also insist that the ability to own a gun provides a greater sense of security for themselves and their families.
However, as conservative lawmakers throughout the nation are moving to weaken a variety of gun regulations, police and other law enforcement officers stand in opposition. Many of these officers claim that weakening gun control laws prevent them from doing their jobs effectively by exposing them to greater danger.
Beyond what is being done by the ADL to end hate crimes and by legislators to address gun control, others are spreading the movement to end gun violence by speaking up and making their voices heard.
Founded almost 25 years ago, the Women Against Gun Violence organization has taken initiative through the TALK project. The project is the only comprehensive gun violence prevention program in California. The TALK project's goal is to help parents talk in a civilized way about guns and safe gun storage. It works alongside the Los Angeles Unified School District, health care centers and the LA City Attorney's office to provide life-saving information to over 500,000 southern Californian elementary school families in four languages.
Additionally, on Mar. 24, people took the streets nation wide for the March for Our Lives protest. The protest was demanding that more steps be taken to prevent gun violence and protect students in school, and was organized by student survivors of the Stoneman Douglas High School shooting.
"Not one more," states the March for Our Lives mission statement. "We cannot allow one more person to be killed by senseless gun violence. We cannot allow one more person to experience the pain of losing a loved one. We cannot allow one more family to wait for a call or text that never comes. We cannot allow the normalization of gun violence to continue."
About the Contributor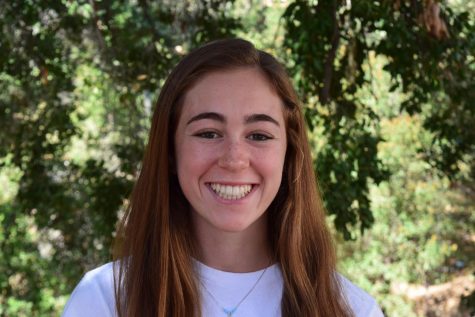 Sarah Levy, Senior Staff Writer
Sarah Levy was a staff writer for the 2018-2019 school year.