Reculturing and Restructuring Academics
New proposal to give students flexibility with credits
In the past, Oak Park has not allowed students to earn graduation credit for classes taken off-campus. But, having to wake up to fake, plastic babies mechanically crying, and trying to figure out which tech credit is the easiest, might change for students beginning the 2020-21 school year.
A proposal was shared during the January Oak Park High School Task Force meeting to allow students to take classes off-campus that are not offered at Oak Park High School for general elective credit. This proposal will be put to the Board of Education March 19. The proposal would allow students to take classes that are not taught at the high school at an accredited program with pre-approval and earn graduation credit. Additionally, certain credits that are currently mandatory will become optional. If passed, this proposal would be implemented for the current sophomores, (class of 2021) and beyond.
According to school counselor Randy McLelland, the proposal's goal is to give students the ability to take classes they're passionate about and get credit for the classes many are already taking outside of school.
"There's a program called Regional Occupation Program [and] over at the Camarillo Airport there are classrooms that teach a whole range of things from aerospace to aeronautics to medical terminology to auto mechanics," McLelland said. "We don't have these here at this school, and students have actually been [going] all the way over to Camarillo in the afternoons or evenings. As of right now, we don't give them any credit but when this new policy goes into effect they will be able to claim those credits."
The main concern with students taking core classes outside of Oak Park is because of something called articulation. If a student were to take a class outside of OPHS and come back and take the next level of that class, some teachers say they wouldn't be prepared for their own version of the class back at the high school.
"At other schools that have allowed students to take classes on the outside, they report that they spend a chunk of their time going back and trying to reteach them stuff they should've learned in their online class that they took," McLelland said.
Math teacher Lisa Bregar participated in the Task Force meeting because she felt it was important to discuss all potential consequences of any major change to the academic culture of the school.
"It was a long day with lots of discussion, but in the end, the team came together to come up with solutions that will ultimately benefit students by giving them the opportunity to pursue interests that are not offered on our campus, and provide flexibility in course scheduling," Bregar wrote to the Talon.
In addition to administrators and teacher, students also attended the meeting to create this proposal. Sophomore Anna Stephens attended to help students attain a more "personalized education."
"I really like this proposal and I hope that it helps relieve some of the stress that OPHS students are feeling about trying to earn the right type of class credits," Stephens said. "I think high school should be a time for exploring things you're passionate about and personalizing your education. So hopefully, restructuring class requirements will allow students more freedom to do just that!"
If the proposal goes through, students will be able to earn five credits per semester from any program or dual enrollment outside of the Oak Park High School with a max of 15 credits per high school career. Some outside options include Apex Learning, International Connections Academy, Laurel Springs Online School, and Moorpark Community College.
"Students will receive credit (from other pre-approved institutions) for up to 15 units throughout their high school career, so if they find an interesting college course, say on criminal justice, they will be able to pursue that as part of their elective strand," science teacher Winnie Litten wrote to the Talon. "We are still maintaining the academic integrity of all courses while providing opportunities for student choice."
However, there are some drawbacks to putting classes taken at colleges on your Oak Park transcript.
"If you put it on our transcript, you can't then claim it as college credit. It's called double-dipping … And when [students are] being evaluated by the universities for admission, they'll get credit for that, they'll be seen as, OK, you're a superior student," McLelland said.
In addition, the proposal says as of the 2020-21 school year, students will not be required to fulfill a technology credit, a practical skills credit or the Life Skills credit.
"Not every solution will be perfect. More often than not, a compromise involves some loss. For instance, Life Skills will no longer be mandated. For some, that course was a fundamental game-changer for them personally. On the bright side, students will still be able to take the course, however, it will not be mandated that everyone have that experience" Litten wrote.
Some students take classes off-campus simply to pursue their passions not offered in an Oak Park education. For instance, senior Chase Bezonsky took Latin online.
"I have always been interested in classic civilizations and linguistics, but OPHS, like most schools, doesn't offer Latin and Ancient Greek as languages and taking Latin online exposed me to the beauty of the language and I now plan to pursue classics at university," Bezonsky wrote to the Talon.
This experience encouraged her to explore more off-campus classes.
"I would love to take more online/off-campus classes," Bezonsky wrote. "Online school has a greater range of courses, a flexible schedule and is portable. Giving students more options will make them, and OPHS, more successful."
Denise Helfstein, Oak Park Unified School District Board of Education President, wrote to the Talon that she feels the proposal is significant and believes it is in line with OPHS's practice to continually self-improve.
"I commend Mr. Buchanan and all of the participants," Helfstein wrote. "I think it is important to recognize that this is one step in the process of looking at this issue — and it is consistent with OPUSD's ongoing efforts to create a culture of self-reflection and continuous improvement."
About the Contributors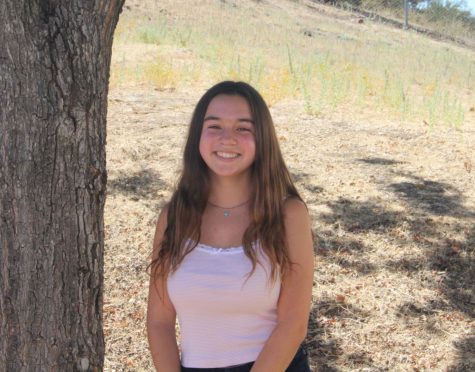 Emily Francis, News Editor
Emily Francis is a junior at Oak Park High School. She is currently one of the 2019-20 News Editors, served as one of the 2018-19 News Editors and was...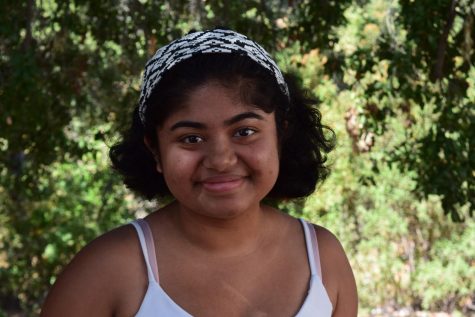 Atmika Iyer, Editor-in-Chief
Atmika Iyer joined the Talon in the 2016-2017 school year as a staff writer and continued for the 2017-2018 school year. She became the Opinion Editor...