OPUSD, OPHS, MCMS awarded 2019 Exemplary District, Distinguished Schools.
Student wellness achievements recognized by California Department of Education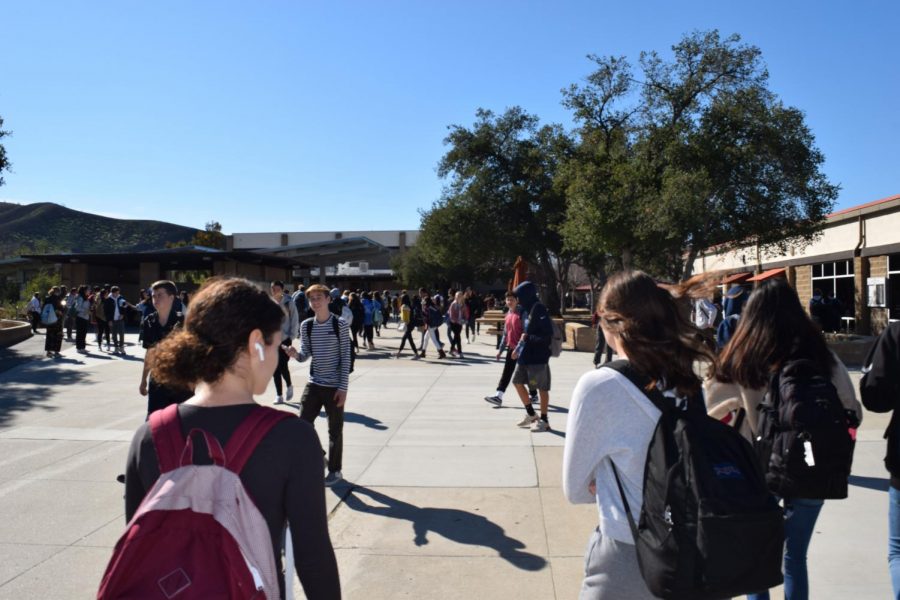 On Feb. 25, the California Department of Education announced that OPHS, MCMS, and OPUSD have won the California Distinguished School award and the California Exemplary District award.
Oak Park High School and Medea Creek Middle School were invited to apply for the California Distinguished School award at the beginning of February. The award recognizes schools in California that have achieved state standards in academic and overall performance.
The California Distinguished School program is an invite-only application. OPHS and MCMS were the only schools selected within Ventura County to apply for this year's award. The applications for the Distinguished School awards were submitted Feb. 11, according to Buchanan.
The award was also awarded in 2015, under another name, the California Gold Ribbon award. The Gold Ribbon awards program was a temporary replacement program for the Distinguished School award program as the California Department of Education reformed its way of assessing achievements of schools.
Traditionally, awards like the Distinguished School and Gold Ribbon evaluated performances of schools based off of standardized testing, such as STAR or CAASPP. This helps to explain the reason why OPHS did not receive the Gold Ribbon award in 2017.
"At that time, [the eligibility factor] did not look at any growth over time, the award only looked at a snapshot of the CAASPP scores for that year," Director of Curriculum and Instruction Dr. Jay Greenlinger said. "While we had a lot of the great programs, our score was not as high [that year] as some of the other schools."
The California Department of Education recently changed the evaluation of it's Distinguished School award to be more holistic. It now utilizes a new instrument of assessment: the California School Dashboard.
The California School Dashboard shows indicators in multiple areas of performance, such as graduation rate, college/career readiness, suspension rates, as well as English language arts and mathematics proficiency.
The dashboard is a color-coded scale from lowest to highest in the following order: red, orange, yellow, green, and blue. In order to be invited to apply for the CDS award, schools must achieve a blue or green in the indicated areas for two consecutive years in a row. Both MCMS and OPHS have met the highest level, blue, both years, in all areas except for suspensions. Suspensions have been scaled as green, yet the rates are still low.
"For two years in a row, you have to have all the indicators at the highest levels and we were the only schools that had that," OPHS Principal Kevin Buchanan said.
OPHS and MCMS are the only 2 schools in Ventura County to have consistently maintained these performance records.
As part of the application, schools are to identify a model program which distinguishes the school from others. Both schools chose student wellness, highlighting physical, social-emotional and mental health.
"We felt like our student wellness program and the attempts we make at trying to support them [should be celebrated]," Counselor and Director of the school Safe School Ambassadors program Randall McClelland said. "Two major programs like Peer Counseling and Safe School Ambassadors — between the two of them there are over 300 students — who we actively meet with at least every other week and who we talk with about what's going on."
Buchanan stated that student support contributes to the overall wellness of students. He said that while the academic achievement of Oak Park students has been statistically proven to be high, one of the main foundations of this achievement is a healthy educational environment.
"One of the fundamental principles that the district believes, and that the school believes, is that we create a healthy learning environment, that we create a healthy learning facility," Buchanan said. "Kids can achieve no matter their socio-economics or ethnic background. If the family is committed to education and the school is providing all the right pieces, kids can achieve at high levels."
In addition to the Distinguished School award application, eligible schools may apply for a California Exemplary award which recognizes the school in one of the three following areas: Arts Education, Physical Activity/Nutrition Education and Career Technical Education.
The Oak Park Unified School District was nominated for an Exemplary District award, due to OPHS and MCMS's eligibility for Distinguished School awards.
OPUSD was also the only district in the county to be nominated for this award as well.
"[The Ventura County] Office of Education can nominate a school district as an exemplary school district, but the requirement is that you have to have at least one school that was eligible for a distinguished school," Greenlinger explained.
For California Exemplary District award, districts may apply to be recognized for two categories: Positive Culture and Climate or Exceptional Strides in Student Achievement. Oak Park Unified applied for both and was awarded an Exemplary District.
"We feel like the programs we have for student wellness that create a community that's safe and enriching for our students is really what allows our students to reach the academic heights that they do," Greenlinger said. "Parents should feel happy that they're sending their kids to schools that care about more than just academic outcomes. I think that's what this award really highlights."
In a press release, Tony Thurmond, State Superintendent of Public Instruction, announced that 162 middle and high schools have been honored and awarded under the 2019 Distinguished Schools Program.
"I would like to commend these schools for fighting for a better future for our students, closing achievement gaps, and improving academic performance," Thurmond said. "Thanks to teachers, administrators, classified employees, and parents working together, these schools meet the needs of all of their students, provide high-quality educational experiences, and put kids on a pathway to great careers."
About the Contributor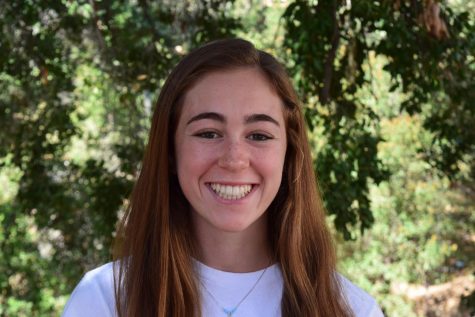 Sarah Levy, Senior Staff Writer
Sarah Levy was a staff writer for the 2018-2019 school year.