Senior Quinn Conahan hosts GIRL Day event
Proceeds from the event go to Girls Inc.
Senior Quinn Conahan hosted Girls In Real Life Day on March 23, raising $878 for Girls Inc, an organization that encourages all girls to be "strong, smart, and bold."
Conahan said she was inspired to hold this event after a close friend attempted suicide.
"I was shocked, worried and scared, but most of all I was livid," Conahan said. "I was fed up with the beauty standards that told my friend that she wasn't good enough — but they couldn't see all the wonderful things about her — how she made me feel like I could be my true self around her, how gentle she was as she held her little brother's hand while crossing the street, but most of all, how beautiful she was inside and out."
This event was held at First Neighborhood Community Center in Westlake and had various booths featuring student products like jewelry made by senior Lily Graeff and henna done by senior Vaishnavi Ramprasad.
Graeff gave a speech saying that she believes it is important to be authentic.
"Throughout my whole life, I've looked in the mirror and never liked what I saw," Graeff said to the crowd. "I stand here today to tell you that you should never change yourself for others like I did."
There were also raffle tickets for sale for a chance to win any of the 20 different baskets around the room; the baskets were donations.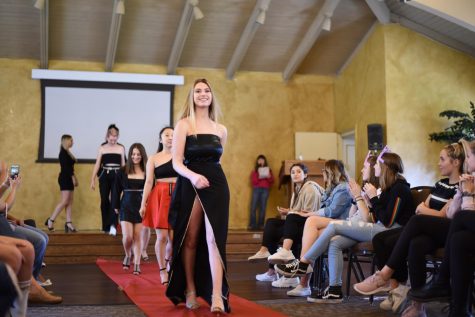 Senior Cambria Larks put on a fashion show of her original designs at GIRL Day. She based her designs on each of her models. The show featured eight models and designs in total.
"The models acted as my muses and the inspiration for this collection," Larks said. "This whole event is centered around having confidence in yourself and I wanted the girls to feel confident in the pieces that they were wearing."
Dancer and Moorpark College student Haley Ahern and singer/songwriter Casey Ahern performed after Larks's fashion show. Casey Ahern sang some of her original songs like "He Was Summer" and Haley Ahern choreographed a dance to a medley of "Rock Your Body" by Justin Timberlake, "Wannabe" by the Spice Girls and more.
There were also mental health experts like nurse practitioner Stacy Bower and clinical psychologist Sandra Andrade who discussed how to lower anxiety and practice mindfulness exercises.
GIRL Day was not just for girls or just Oak Park students. Westlake High School senior Leyla Vahadi attended GIRL Day to support Conahan's event.
"It's really inspirational that Quinn would have this idea and just go so head-on into [creating this event]. I'm really proud of her for making it what it is," Vahadi said.
About the Contributors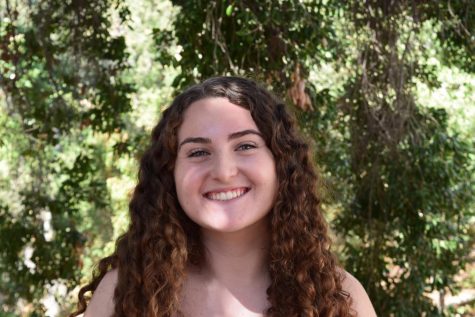 Amanda Lurey, Club Director
Amanda Lurey served as the Talon club director for the 2018-2019 school year and a news editor for the 2017-2018.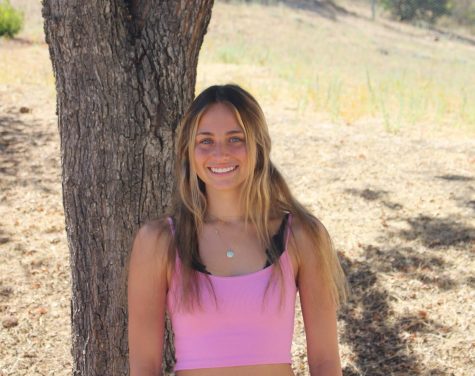 Havi Rubenfeld, Sports Editor
Havi Rubenfeld joined the Talon in the 2018-2019 school year and served as the Sports Editor for the 2019-2020 school year.