Athlete of the Week : Alastair Ong and Mikayla Kresco
What could a senior and a freshman have in common? Being the AOTW for April 1-5
Hang on for a minute...we're trying to find some more stories you might like.
Senior Alastair Ong and freshman Mikayla Kresco are the Athletes of the Week for the first week of April. One is a soon-to-be graduating senior and the other is a freshman still at the beginning of her high school career.
Ong will be attending San Diego State University this fall and will continue playing lacrosse while there.
He plays defense because "it is the most important/difficult position in the game. Offense score goals, defense wins games."
OPHS boys' lacrosse head coach Tarik Ergin wrote to the Talon that Ong "collected 31 ground Balls (the single season record at Oak Park for GB's per game is 4.7) and added 1 goal and 3 assists (as a defenseman) in two games last week. Alastair's 17 ground balls vs Sierra Canyon broke the single game record of 14 ground balls, a record that had stood for 12 years."
"Getting ground balls is an underrated stat," Ong wrote to the Talon. "Getting a ground ball is the process of picking up the ball when both teams are battling to get the ball. Since having possession is arguably the most important part of the game, getting ground balls is very important as it is the best way to obtain possession."
Ong has played lacrosse for eight years. He wrote that his teammates "are some of the most important people in my life, especially the seniors."
"Even though we have a small roster this year on varsity, I wouldn't trade this team for the world," Ong wrote. "They are my family and I trust them with everything."
Kresco has played softball for the past eight years and has been pitching for six years.
"I like being in control and giving my all to the team. I try to make a difference with every single pitch," Kresco wrote to the Talon.
Former softball head coach Mike Best wrote to the Talon that Kresco "pitched a complete game 4 hitter for her first Varsity League win against Moorpark. She is now 5-2 overall."
"I was very proud to help the team achieve OPHS softball's first league win in 2 years. 5 and 2 means I had five wins and two loses as a pitcher," Kresco wrote. "I felt proud to keep the score low and allow few hits (for Moorpark)."
She wrote that being a freshman on the OPHS varsity softball team is "exciting an challenging" and plans to continue playing softball in the future.
"I feel very honored to have been selected as [an] athlete of the week," Kresco wrote. "I have been trying my best the whole season and pitching almost every game."

About the Writer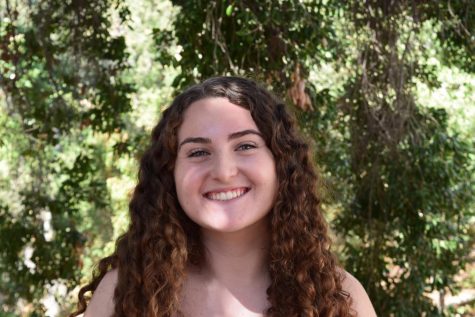 Amanda Lurey, Club Director
Amanda Lurey served as the Talon club director for the 2018-2019 school year and a news editor for the 2017-2018.