Curing the Future club raises money, awareness for charities of choice
Thakur: 'This club is purely from the heart and because we want to make a difference in the community'
Hang on for a minute...we're trying to find some more stories you might like.
Curing the Future club at Oak Park High School focuses on one disease each semester and works on teaching about their chosen illnesses and fundraising for them.
"Three of my friends and I founded Curing the Future [club] because we've all been personally affected by a lot of the diseases we're helping cure, and we're interested in contributing to that," co-Founder, president and sophomore Krisha Thakur said. "We also love philanthropy and giving back to the community. So, we think this is one of the best ways to do it."
At club meetings, leaders and club members formulate ways to fundraise and charities to fundraise for. Also, there are occasionally speakers from selected charities.
First semester focused on Alzheimer's disease. There was a speaker at one of their meetings from the local Alzheimer's chapter. Club members along with adviser Tris Wenker went to the Alzheimer's walk Oct. 2018 in Westlake to raise money.
Co-Founder, treasurer and sophomore Karina Patel has been promoting and making flyers for their upcoming fundraiser at Dojo Boom on April 22 from 4–6 p.m.
"We're doing the Lupus Foundation this semester. I've looked up to Selena Gomez since I was 6 years old and once I found out she had Lupus, I wanted to raise money to do something about this," Karina Patel said. "We just want to promote knowledge about all these different diseases in general. We just want to tell people that it's possible to take charge and raise money for important causes."
Co-Founder, vice-president and sophomore Keena Patel explained that while each of the four co-Founders has different titles – president, vice-president, treasurer and secretary – they collaborate on all matters.
She sees this as an opportunity because she wants to go into a medical field since Curing the Future club focuses on fundraising for illnesses that do not have cures yet.
The fourth co-Founder is vice president and sophomore Talia Mahju.
"We are hoping that this fundraiser not only raises money for the Lupus Foundation, but also spreads awareness about the disease," Mahju wrote to the Talon. "Although the donations will help the organization, we hope that by participating in this event, people will feel encouraged to continue helping this cause, whether it be through donations or taking part in local events and walks."
Wenker said "I love their energy and their desire to want to help."
"They're probably my most aggressive club, and I mean that in a good way," Wenker said. "They're really diligent and they meet almost weekly. They set an agenda and they follow through, whereas most clubs have filtered and faded, and they're still going strong."
Club member and sophomore Ansh Chhabra joined Curing the Future club because there were cookies at the first meeting.
"We learned about Lupus today and not a lot of schools teach us about that," Chhabra said. "It's always fun. They start their meetings late so you can get food before. It's a great club, so people should join."
About the Writer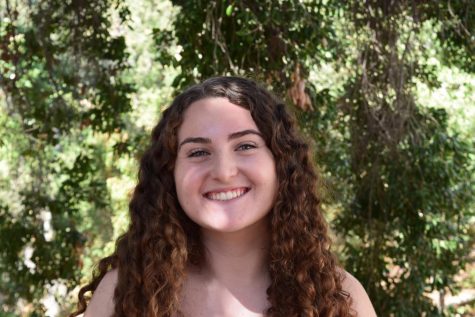 Amanda Lurey, Club Director
Amanda Lurey served as the Talon club director for the 2018-2019 school year and a news editor for the 2017-2018.