Boys' volleyball to play in State Tournament finals
Team wins semi-finals game against Poway
After the State Tournament quarter-final win for the Oak Park boys' volleyball team May 14, they moved on to the State Tournament semi-final game May 16.
The team won 3-0 on May 14, and also on May 16. The State Tournament final game is Saturday May 18 at 6:00 p.m. in the Oak Park gym.
Senior Joey Ybarra, no. 2, mentioned that going to state finals is redemption since the team lost CIF finals.
"I think it's all or nothing. It's been amazing playing here and I just want to give it my all," Ybarra said. "Everytime we play with each other, we play for each other."
Setter and junior Nate Tennant said going to finals is a "once in a lifetime experience."
"We're the first team in a while [at Oak Park] to get this far," Tennant said. "It's always great to get a second chance. Coming back and playing hard for each other, it feels great."
The stands were chanting "wheel of fortune" and "let's go, Eagles" throughout the night. The student section rose and was cheering for the Eagles.
"I'm really excited to move on to state," middle blocker and junior Cole Richards said. "I think this season has been really fun for our team. We always had a good time and it's a really good experience to get this far and grow together. We're all really connected and we all know each other so well, which is why we have such good chemistry."
About the Writer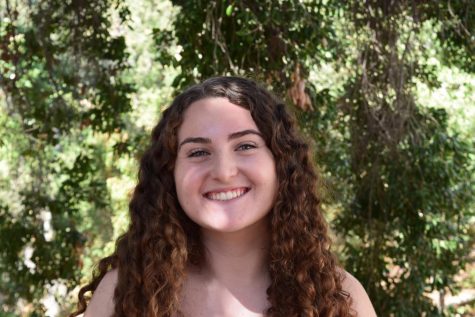 Amanda Lurey, Club Director
Amanda Lurey served as the Talon club director for the 2018-2019 school year and a news editor for the 2017-2018.