High school summer jobs: A thing of the past?
Rates of teenage summer employment on the steady decline
From scooping ice cream to standing at a ticket booth, teenagers across the board can always manage to find a way to line their pockets in the summer heat.
Each year, high school students find a variety of ways to spend their time over the course of the summer. Some choose to attend summer classes, and some prefer to relax at home. Others seek out job opportunities to earn both money and job experience.
According to Pew Research, as of 2018, 34.6 percent of teenagers aged 16 through 19 in the U.S. have summer jobs, well below previous levels in the years prior to the twenty-first century. Though up from 2010, with a low of 29.6 percent, the rate of teen summer employment has seen a steady decline throughout the years. 
Before the 2010s, there had already been a lessening rate of summer employment, according to Pew Research. The Great Recession of 2007 to 2009 resulted in a further drop, though since then the numbers of teenagers working over the summer has begun to increase once more. 
The United States Bureau of Labor Statistics reported that in July of 2016, jobs in the food preparation and serving industry were the most popular among teens, with 24 percent of people ages 16 to 19 having a job in this field. This was followed by sales at 19 percent and office and administrative support at 12 percent.
Senior Srijan Gattem is one such high schooler who chose to work during the summer. He currently works from home, coding online through Python. Python is a high-level programming language used for developing both web and desktop applications.
"It's one of the most innovative languages and is used throughout the entire world. It's becoming one of the most advanced languages there is," Gattem said.
Gattem has worked for for roughly seven months, for 80 hours per month.
"It takes a lot of time. You've got to be committed and you've got to work well, but you learn a lot by being in that environment and you make connections [with people]," Gattem said.
Some teens, like sophomore Benti Kaur, choose to work as tutors during the school year and over the summer. According to Indeed, there are currently over 100 available tutoring job opportunities within the 15-mile radius that reaches to Thousand Oaks, Oak Park, Simi Valley, Malibu and more.
Kaur spends every Tuesday and Thursday working at a Kumon center, which is one of many locations set up across the country that provide educational services to students ranging in age from preschool to twelfth grade. She helps to teach math and reading to two groups of students: early learners, aged 3 to 6, and older students, aged 7 to 14. 
Kaur believes that working at Kumon has been a major learning experience for her and has taught her many useful skills, such as time management and ways to communicate with younger kids. She works three hours a day after school. 
"You really have to learn how to balance everything, between going to school and doing your homework and then going and working after everything else," Kaur said. 
There are also opportunities for teenagers to work out-of-state, especially if they have connections to the city or friends/family who live there, according to Glass Door. However, there is also the chance that the position will be entry-level or may require local knowledge.
A portion of these teenagers are aided by connections they have established with other people. Some have family ties that enable them to gain access to such opportunities, while others rely on friends or other acquaintances.
Junior Jude Adams traveled with his family to Georgia for approximately seven weeks in order to work on the production of the show "Dwight In Shining Armor." Last summer, he worked on its production while in Utah.
Adams took on various jobs around set, working as a Production Assistant and assisting the Art and Electrician Departments. On many of days, he would do what are known as "lock-ups," sitting outside the set or out of the frame to keep people away from wherever the production team was shooting that day.
He also appeared as a paid extra on set. Paid extras, unlike regular extras, occur multiple times and have a name, though they do not speak.
"My [character's] name was McCollis, and I sat in a classroom and had to jump out of my chair and fight my brother to get out of the classroom. It was fun, and I had a bit of a cool experience there," Adams said.
Adams worked over 12 hours each day and five days per week. He expects to work on the production of the show again next summer, and feels that the experience so far has taught him how to better take directions from others and how to be patient. He also wants to learn how to save money and "hopefully not spend all the money [he] just earned."
He feels that his time in Georgia granted him a variety of odd experiences through the host of jobs he worked while on and around the set.
"One time the director told me to build him a path from the parking lot to his trailer," Adams said. "It was probably like 25 feet, but he didn't want to walk across the dirt, so he told me to build him a pathway out of scrap plywood."
Some students seek work outside of the United States, including senior Nanda Agastyaraju, who travelled to India for a summer internship.
While he cannot release much information about the internship, he said it helped him narrow down his plans for the future.
"I chose to do this in order to get some work experience. Through this process I was able breakdown my career lists and I was able to settle on the medicine field," said Agastyaraju.
Agastyaraju worked an average of nine hours per day, but explained that he was able to gain important knowledge and help for the future.
"I was able to make many future connections and they said I would be able to contact them whenever I needed a favor," Agastyaraju said.
Nonetheless, there has been a decline in the number of teenagers who choose to work during the summer. This may be caused by enrollment in educational courses during that time. This, paired with additional SAT or ACT prep classes, could potentially largely restrict the hours teenagers can work, according to CNBC. 
"Families are focusing now on education, getting good grades and being college-ready. A lot of teenagers are opting out of the workforce, and many of them aren't finding their first job until they graduate from college," National Retail Federation Foundation President Ellen Davis said in an interview with CNBC.
This may go to impact resumes when applying to certain jobs in the future, though requirements for each position can vary. According to Forbes, some employers choose to hire those with years of prior experience over those with a higher education. Conversely, the opposite is true as well: other businesses may look for individuals with higher degrees in education over other candidates with more time spent in the field.
According to CNBC, during 2018, 19 percent of workers in the food service industry were teenagers, as opposed to 24 percent in 2000. The number of older workers aged 55 and older has risen from 8 percent to 12 percent in that same time frame.
"[The decline in teenage summer employment] has huge implications, not only for businesses who are trying to hire young people, but also for young people who aren't learning the skills they need to be successful in the workplace," Davis said.
About the Writer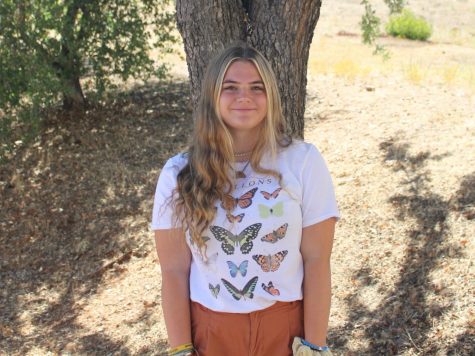 Brianna Szabo, Co Layout Director
Brianna Szabo joined the Talon in the 2016-2017 school year and became a staff writer for the 2017-2018 school year. She served as the Co Layout Director...