OPUSD holds parent meeting on new elementary school 'Gender Diversity' lessons
An RSVP only parent meeting, regarding the new gender diversity grade school lessons, was held on Tuesday, Sept. 10 at the Oak Park High School Pavillion.
Oak Park Unified School District's #OakParkConnects 'Gender Diversity Resources for Elementary Parents' describes gender diversity as "an umbrella term that encompasses all understandings and expressions of gender, from male and female, to non-binary gender, gender fluid, or transgender."
According to Superintendent Dr. Tony Knight, the new lessons will be 30 – 45 minutes in length, taught by the counselors to every grade level from kindergarten to fifth grade. The lessons consist of reading a book chosen for each grade level followed by a discussion.
In a press interview following the parent meeting, Knight discussed the district's reasons for implementing the new lessons.
"This program is part of our overall efforts to create learning environments where all students feel safe and free from judgement and bullying," Knight said. "Many people are not aware that we have gender nonconforming children in every school in the Oak Park Unified School District and still more students that have gender nonconforming family members or friends. Because having safe, welcoming schools where every student is the singular goal, the gender diversity program will now be part of our Character Counts program."
The Character Counts program is part of the districts effort to create a safe learning environment free of judgement and bullying.
Knight said the parents of children that are transitioning or have family members transitioning have come to him with feedback.
"[Parents have told us that these] children have had uncomfortable encounters on the playground with other children, or not being invited to birthday parties, or other parents who don't know what to say, or they're very uncomfortable," Knight said.
Knight believes this shows a lack of understanding and these new lessons are the districts way to address the problem.
The meeting was held to discuss the new lessons and to address the concerns the district heard from some parents of children who attend OPUSD elementary schools.
One mother of an OPUSD elementary student, who wishes to remain anonymous, said that she disliked the way the questions in the meeting were handled. The questions were sent in by parents during the meeting using their phones.
"I couldn't raise my hand and ask [for] clarification on a question or [make a] rebuttal or ask a follow up question to their answers," she said. "I found it very frustrating because I felt like they had all the power and control and I had no voice."
Parents whose questions remained unanswered after the meeting gave their emails so they could be answered later. According to Knight, all parent questions have been answered as of Sept. 19.
Another parent of an OPUSD elementary student, who wishes to remain anonymous, praised the administration in their execution of the meeting, as well as for the addition of the program.
"I thought that the material was presented very well. I thought that the panel did an excellent job of communicating what the program was going to look like and that [the administration] did a very good job of answering everyone's questions," the anonymous source said. "[The program should] absolutely be run."
He went on to say that a lot of the questions are a result of the lack of education and misinformation.
"I think that this program is designed to remediate that and that's the very reason why there are so many people out there who have fear and uncertainty — because of the lack of a program like this," the anonymous source said. "Oak Park is setting a trend and they are leading the charge in raising awareness on this issue, just like they have on so many other topics successfully in the past and I'm really proud to be a parent in this district."
There will not be a choice to opt out, which has been met with concern by some parents. Under California Education Code 51938, parents can opt their child out of sex and HIV prevention, but according to Knight, these new lessons do not fall under this category. 
"These lessons are part of our elementary Character Counts counseling program, and only discuss gender identity, not sexuality," Knight said. "Schools are not permitted to allow parents to opt their children out of this type of generally provided instruction and in particular anti-bullying, harassment and discrimination programming aimed at making our schools safe and welcoming environments for all."
However, the district has published the times and dates of the lessons.
"If somebody has very strong feelings they could keep their child out, which would be unfortunate … but it's part of our effort of being transparent and very open about it because it's not something we want to hide, its something we're very proud of," Knight said.
Not all parents agree that gender identity should be taught in schools, particularly at the elementary school level.
According to the Mayo Clinic, children typically develop the ability to recognize and label stereotypical gender groups between ages 18 and 24 months and categorize their own gender by age 3 years.
Carin White, mother of an OPUSD elementary school student, expressed her concern towards the age at which the lessons are being taught.
"My personal opinion is that those lessons should be taught at home," White said. "However, by middle school, I understand it because they are more able to process the information."
One parent, who wishes to remain anonymous, expressed support for the program but believes the district accommodated the protestors demands too much.
"They took out the words non-binary and they took out the words transgender to pander to the parents that were afraid that exposure to these words would somehow change the fate of their own children," she said. "And anyone that has ever raised a gender non-conforming child can tell you that there is no amount of education or exposure to any concept that can change who your child actually is."
Carlos Velasco, a father of a child in elementary school, expressed his belief that in trying to help one minority group, the district is ignoring others.
"[Many parents] are just very concerned because even the core issue, anti-bullying, isn't addressed in any way, shape or form," Velasco said. "To me that really, especially as a person of color, that makes me feel like there is a protected class that's being introduced and they want to wholly educate people on it."
Knight believes that it is important to set the tone to allow kids to understand that gender diversity is something that's in the schools and it's okay.
"While [bullying] may be the core issue, to prevent that kind of thing, you can't just tell people not to bully, you have to create a whole environment," Knight said.
A past OPUSD parent, who wishes to remain anonymous, chose to pull her children out of the district and expressed worry that the lessons would impact the way others viewed her son's cultural clothing.
"What really worried me [was] when my son starts [school], is he going to get labeled as gender nonconforming because he's wearing clothes that are traditional to our ethnicity?" the anonymous source said.
According to Director of Student Health and Services Stew McGugan the Safe Kids Task Force, made up of counselors, teachers, psychologists and parents in the district, is working on doing more on the issue of students of other minority groups.
"We do address all different kinds of people in our school district," Knight said. "We honor all our groups."
The district has made changes to the lessons after meeting with parents and talking with each other and the counselors.
According to Knight, gender diversity is something that people have to pay attention to and understand why its an important topic to discuss.
"In California it's something that in our schools we are required to address and so making sure that these students are not bullied," Knight said. "For us that means more than just saying you can't bully that child, it's more about teaching acceptance and appreciation of the child."
The district is in the midst of developing a continuation for the program in secondary schools, grades 6 through 12.
"We haven't designed the process of what it's going to look like. We've written a grant to get some help in funding that, but we want to make it an inclusive process for people to be involved in so that what we land on will be something that we're proud of and happy with," Knight said.
Knight concluded the press conference after the meeting by referring to the lesson plans for the program that are available for the public to view online at www.opusd.org/genderdiversity.
Knight emphasized the importance of students' mental health.
"We do it to educate the students that are here today, and that's our mission, 100 percent. To me, if I was the parent of a young child … I might be worried, for example, if it's such a high pressure academic environment, that the school district isn't paying attention to the mental health and care of the children," Knight said. "We want people to know that, our number one concern, above academics, is how we care about our kids, and that's something we can always do a better job with."
About the Contributors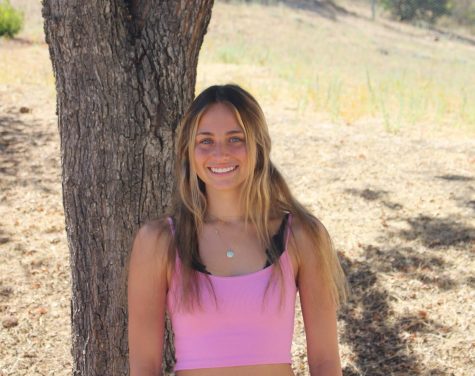 Havi Rubenfeld, Sports Editor
Havi Rubenfeld joined the Talon in the 2018-2019 school year and served as the Sports Editor for the 2019-2020 school year.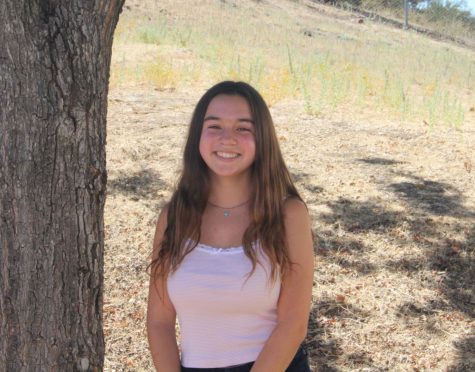 Emily Francis, News Editor
Emily Francis is a junior at Oak Park High School. She is currently one of the 2019-20 News Editors, served as one of the 2018-19 News Editors and was...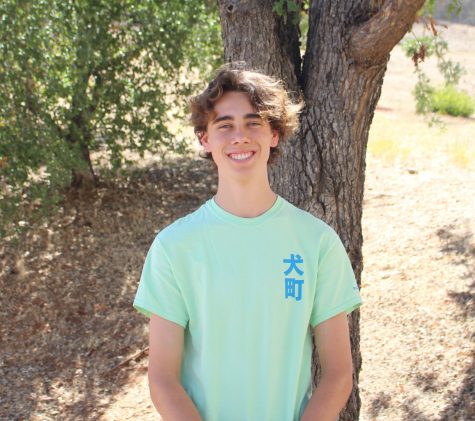 Kellen Beckett, News Editor
Kellen Beckett joined the Talon in the 2017-2018 school year and became the Art Director for the 2018-2019 school year. He served as a News Editor for...