JD Slajchert returns to Oak Park High School to discuss his novel "MoonFlower"
Slajchert: "My life is totally different than it was a year ago"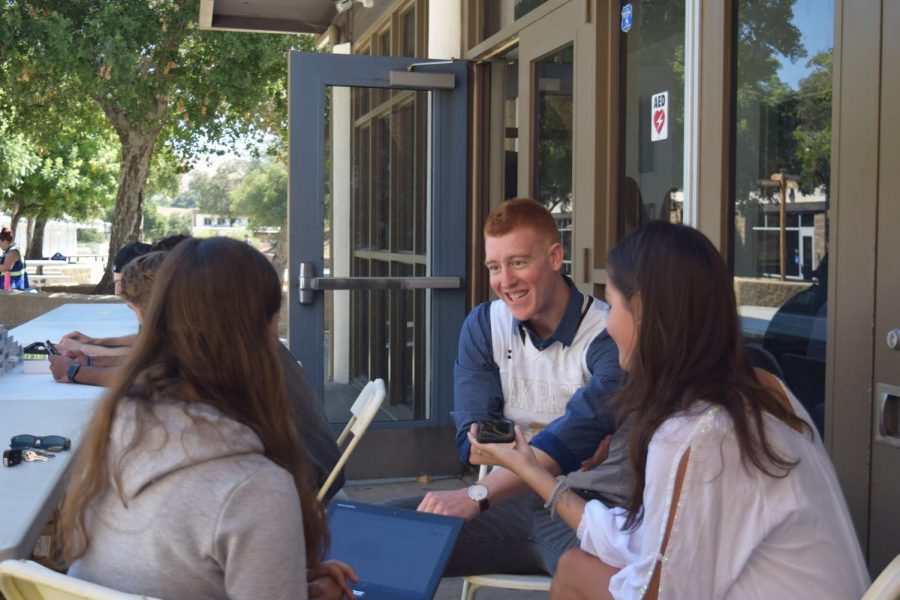 A year after his novel "MoonFlower" was published, Oak Park High School alumnus JD Slajchert returned to OPHS on Sept. 13 for the Luc Bodden Day of Gratitude. 
Luc Bodden was born with sickle cell anemia, a disorder that breaks down red blood cells and causes symptoms such as infections and pain. 
On Sept. 14, 2016, Bodden passed away due to a blood infection.  
Bodden frequently attended OPHS basketball games and Slajchert, a senior at the time, was one of his favorite players. Bodden's sister asked Slajchert if the two could play together before Bodden's bone marrow transplant. 
"I was floored with the opportunity to spend time with him," Slajchert said. "He was an incredible kid." 
In the four years that followed, Slajchert and Bodden became best friends. When Slajchert began playing basketball at the University of California, Santa Barbara, Bodden went to many of his games.  
When Bodden passed away, Slajchert was still playing for UCSB. Bodden's death caused him to enter a state of emotional depression and made him reevaluate his life. 
"I just suddenly felt like basketball was not the only thing I should be doing," Slajchert said. "I think that before I met him I wasn't sure if I believed in myself as much as I should've, but having Luc believe in me showed me that I'm more than an athlete."
Slajchert began writing in a journal as a coping mechanism for the loss of Bodden. These entries, coupled with letters he sent to his friends while grieving, sparked inspiration for his debut novel "MoonFlower." 
"I was never a writer in high school," Slajchert said. "But [Bodden's] strength in what he went through taught me that, look, there's nothing to really be afraid of." 
Slajchert published "MoonFlower" in 2018 and sold copies of his book throughout the community of Oak Park. 
"Every day I wake up I'm doing something I've never done before since the day that book was published," Slajchert said.
In the time since its publication, Slajchert has become an Ambassador for the American Red Cross and is the Director of Relationship Development for TheLucStrong Foundation. He has also been a speaker at various events. 
As for the future, Slajchert sees "MoonFlower" as a movie.
"I see ["MoonFlower"] on the big screen," Slajchert said. "That is the next big step, but I'm confident in the fact that we're going to be able to do that."
Oak Park basketball coach and teacher Tim Chevalier was part of Slajchert's journey. Chevalier is proud of all that his former player has accomplished. 
 "I was impressed, a little bit surprised, but impressed that he had the clarity, the energy and the drive to take his personal transformation and put it into a book," Chevalier said. 
Dylan Flashner, Slajchert's friend and former teammate at Oak Park, highly recommends the novel.  
"I love the book. It is just a really great story about two people coming together and learning from somebody's experience," Flashner said. "You can learn from anybody."
For Slajchert, "MoonFlower" is not only a remembrance of Luc, but also an inspiration for readers to go after their passions.
"I was 21 when I started writing this book, and I didn't tell anyone because I was afraid of what people may say. I think that stops a lot of people, not just me, from achieving what they really want to do," Slajchert said. "Start right now with what you really want to do with your life."
About the Contributor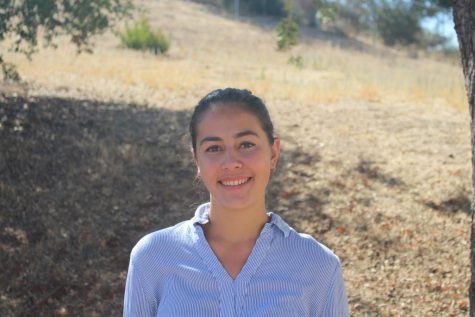 Leonie Humig, Senior Staff Writer
Leonie Humig served as a Senior Staff Writer for the 2019-20 school year.