Teacher turned TikTok star
Popular social media app shakes E-2, beyond
"Look, I'm embarrassing the children," she said with a smile on her face and a thumbs-up, surrounded by her supportive students.
Science department chair and teacher Winnie Litten uploaded her first video on the popular social media platform TikTok, a video that has exceeded 12,500 views.
Her second video, describing the three ways to cross a cell membrane, reached 542,000 views in less than a week since its upload.
"It was really about connecting with some of my students," Litten said.
But what started as a spontaneous addition to her new iPhone became much more.
Her videos, in addition to hyperdocs and reviews on YouTube and GoogleDocs, allow teachers with a phone in their hands to access @mslittenbiology on TikTok with the tap of a finger.
"If I can help another teacher, I feel like that has a bigger impact because I'm not just impacting my classroom," Litten said.
A desire to facilitate student learning led Litten to venture where she believes students spend much of their time: social media. Tik Tok helps her reach an audience outside of E-2.
"My take is [to] meet students where they are," Litten said. "If I can make a difference where somebody [from] Canada understands [a topic], that increases science literacy overall. It's all about #scienceliteracy."
With over 32,000 followers and over 356,000 likes, Litten seems to be on her way to helping students adapt her notorious #yougotthis to their own #igotthis.
About the Writer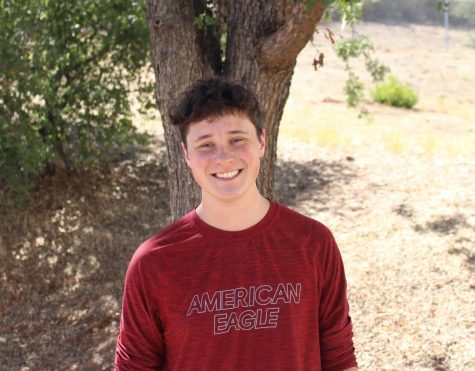 Sam Barney-Gibbs, Graduated Ombudsman
Sam Barney-Gibbs joined the Talon in the 2016-2017 school year, and served as the Ombudsman for the 2018-2019 and 2019-2020 school year.