Oak Park mother accused of felony offences
Hang on for a minute...we're trying to find some more stories you might like.
An Oak Park mother has been accused of committing lewd acts upon a minor, oral copulation of a person under 16, furnishing marijuana to minors over 14, and maintaining a place for selling or using controlled substances. On here arraignment on Oct. 25, she pleaded not guilty on all accusations. 
Superintendent Dr. Tony Knight and Director of Student Support and School Safety Stew McGugan alerted parents through ParentSquare on Thursday, Oct. 10.
According to the post, the information was received through the anonymous 'Report It' program and submitted by students at Oak Park High School. On Oct.1, the Ventura County Sheriff's Office patrol deputy began investigating the rumor.
Information was turned over to County authorities and an arrest was made Wednesday, Oct. 9 for Lewd or Lascivious Acts with a minor. Knight and McGugan have been working with the Ventura County Sheriff's Department and Child Protective Services regarding this situation. 
The parent has been identified as Amalia Utz who has been released after posting bail. She appeared in court on Oct. 25 and pleaded not guilty. Her trial will be Dec. 3. In addition, a Criminal Protective Order was filed, valid for three years, preventing Utz from communicating with the victims and coming within 100 yards of the homes and schools of the victims. 
"Through their investigation, it was discovered there was a second victim and numerous calls for service at [Amalia] Utz' residence," the police report says. "These calls for service included juvenile disturbances, found runaways, juveniles in possession of and smoking marijuana, high school age parties, alcohol being given to minors by [Amalia] Utz, and reckless driving."
In the ParentSquare post, Knight described the situation as "incredibly disturbing and tragic."
"We cannot overemphasize the importance of speaking up when you hear or see something that is suspicious," Knight and McGugan wrote. 
OPUSD has been aware of how this event has affected the students of the district. According to Knight, he is working to find a way to help students learn how to defend themselves against harm.
"We are going to look at a comprehensive approach to how we can help students recognize child predators at all levels and how to protect themselves from abuse," Knight wrote to the Talon.
The Ventura County Sheriff's Detective, Darin Yanover, is the investigating officer who has been assigned to the case. Currently, he is working to find as many people who have knowledge of what occurred. 
"The Ventura County District Attorney's Office filed a felony complaint against Amalia Utz for engaging in sexual intercourse and oral copulation with two … male victims," Yanover wrote to the Talon. "The complaint also alleged that Utz provided marijuana to juveniles and allowed her home to be a place where narcotics could be distributed and used."
Knight and McGugan also wrote if anyone has "any further information about this matter or [has] any concerns or suspicions that this parent may have also victimized [their] student" to contact Yanover at 805-494-8229 or "contact OPHS or MCMS administrators."
About the Contributors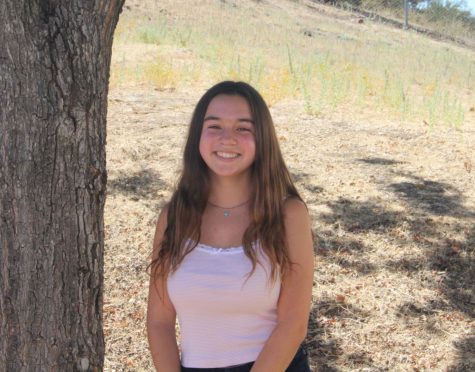 Emily Francis, News Editor
Emily Francis is a junior at Oak Park High School. She is currently one of the 2019-20 News Editors, served as one of the 2018-19 News Editors and was...